The LMCS Ski Club will host a Sneaker Night, featuring games and activities, on Friday, Dec. 9, in the old gym. Cost is $5. Snacks and drinks, including nachos, pretzels, chips, candy, water and juices, will be availbe for purchase. Food should not be provided to children attending. The event will be open to kindergartners through second graders from 3 to 4:15; third through fifth graders from 4:30 to 6:15; and sixth to eighth graders from 6:30 to 8:30 p.m. Permission slips have been sent home with all students in kindergarten through eighth grades. New permission slips can be obtained by contacting Meagan Edwards at 845-439-4000, ext. 1227, or
meagan.edwards@lmcs.us
.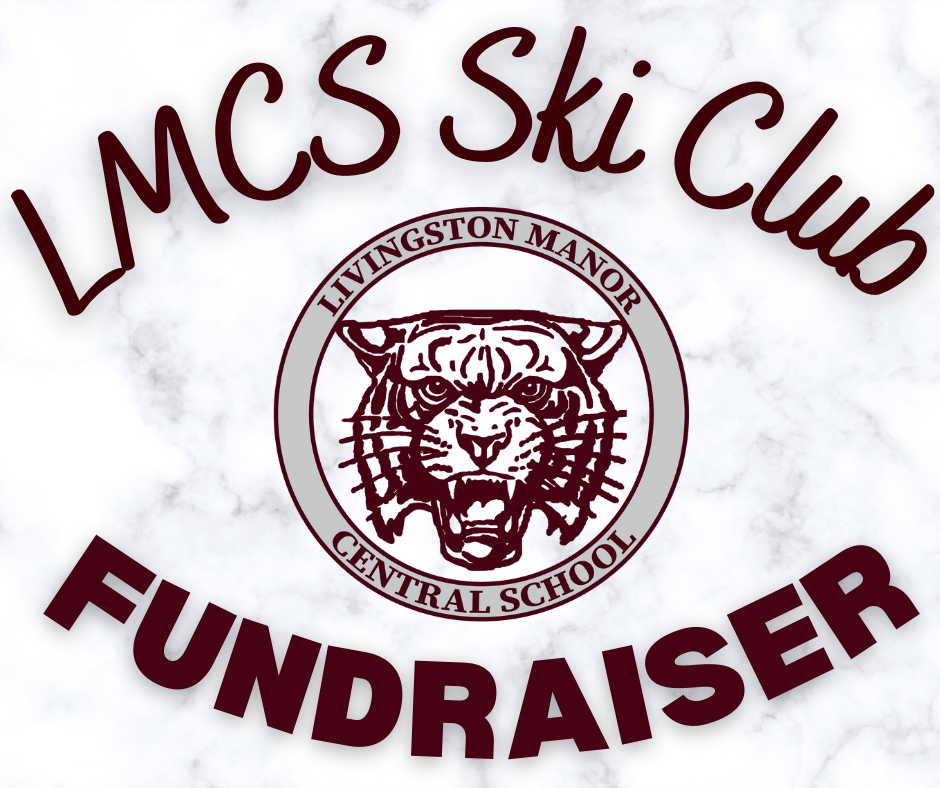 The winter newsletter is available now. All district residents should have received a copy. If you didn't receive a paper copy and would like to be added to the mailing list, please email
denielle.cazzolla@lmcs.us
to be included. See the winter newsletter online at
https://5il.co/1lbs4
.
Livingston Manor's first floor hallway by the auditorium is brightened by a display of student artwork. Great job, students!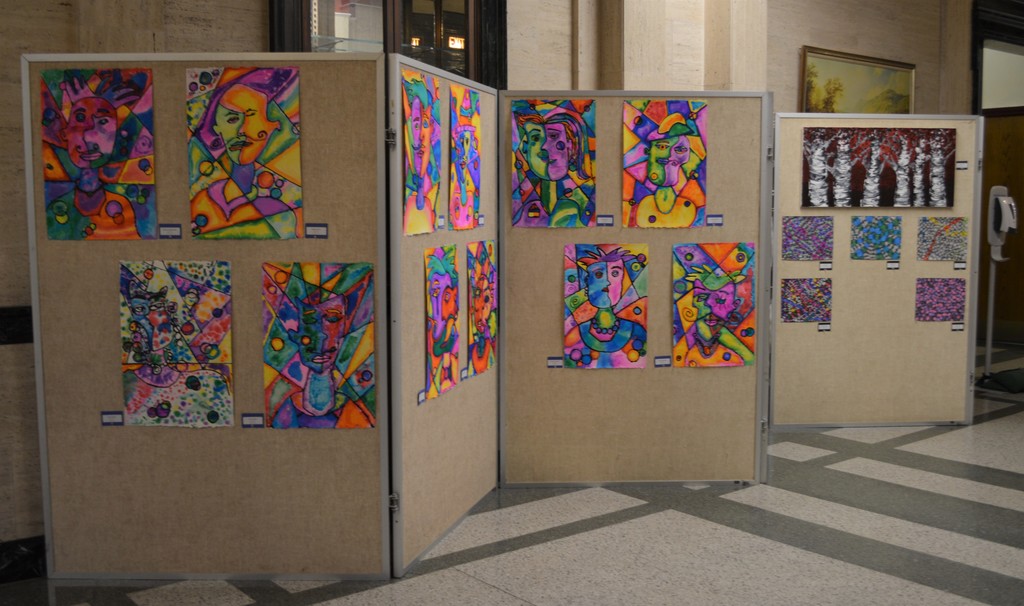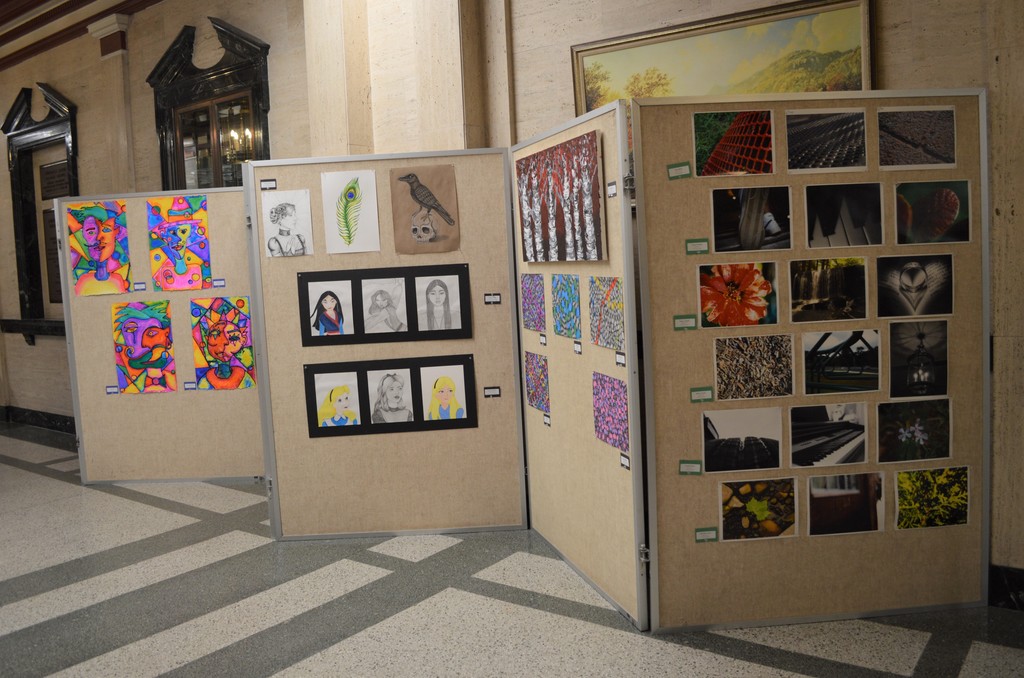 It is the season of joy. A billboard in the fifth and sixth grade wing asks "What brings you joy?" There are plenty of answers: family, friends, pets, activities and more. So what brings you joy?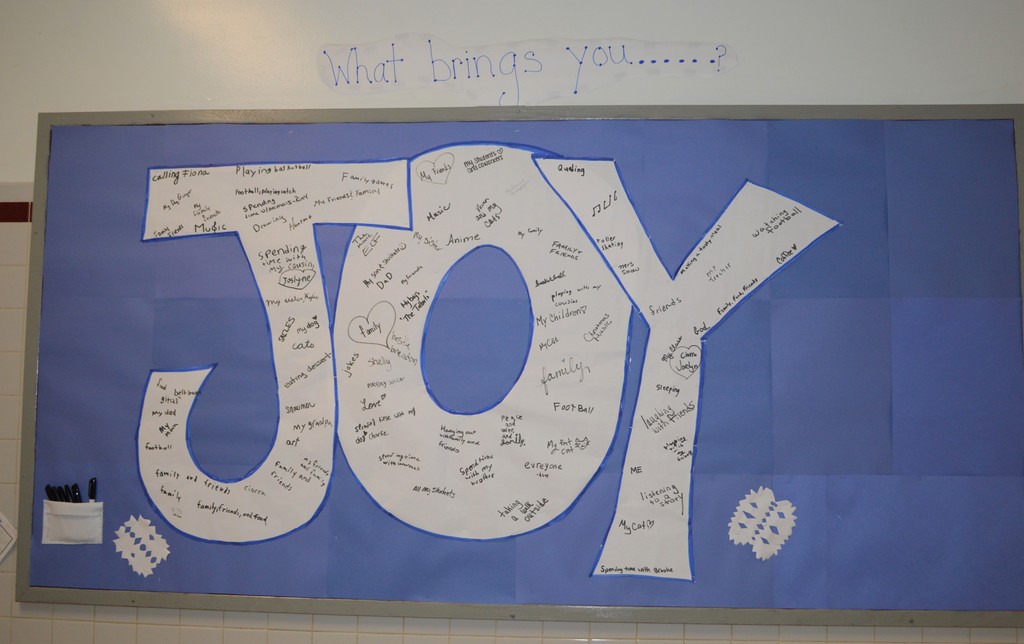 The Livingston Manor Class of 2023 will present Breakfast with Santa from 8 to 11 a.m. Saturday, Dec. 10, in the LMCS cafeteria. Tickets are $12 for adults and children. Children 3 and younger are admitted free. All proceeds will go to the Class of 2023 student funds. Santa will be available to pose for pictures. Advance tickets may be purchased through forms sent home with students or by emailing
jennifer.tolbert@lmcs.us
or
janelle.jones@lmcs.us
. Tickets will also be available at the door.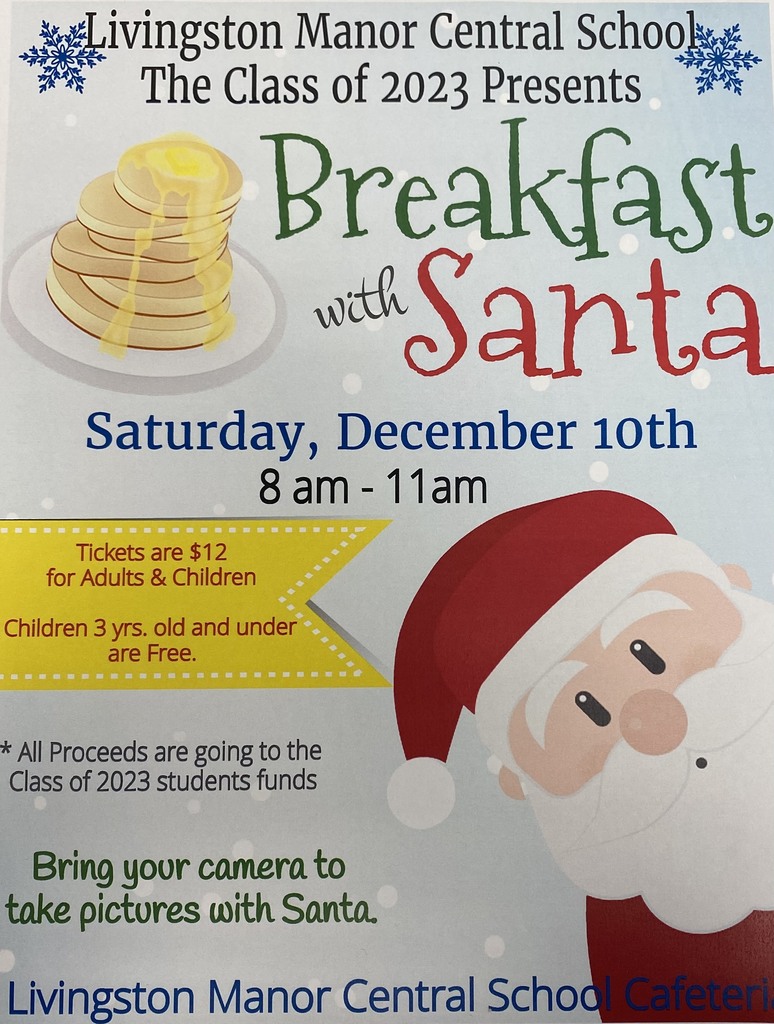 On Wednesday, Nov 16, elementary students enjoyed an assembly in which Jared Campbell ,an award winning singer/ songwriter, performed his music. His music is meant to be uplifting, send positive messages and have an impact on his listeners.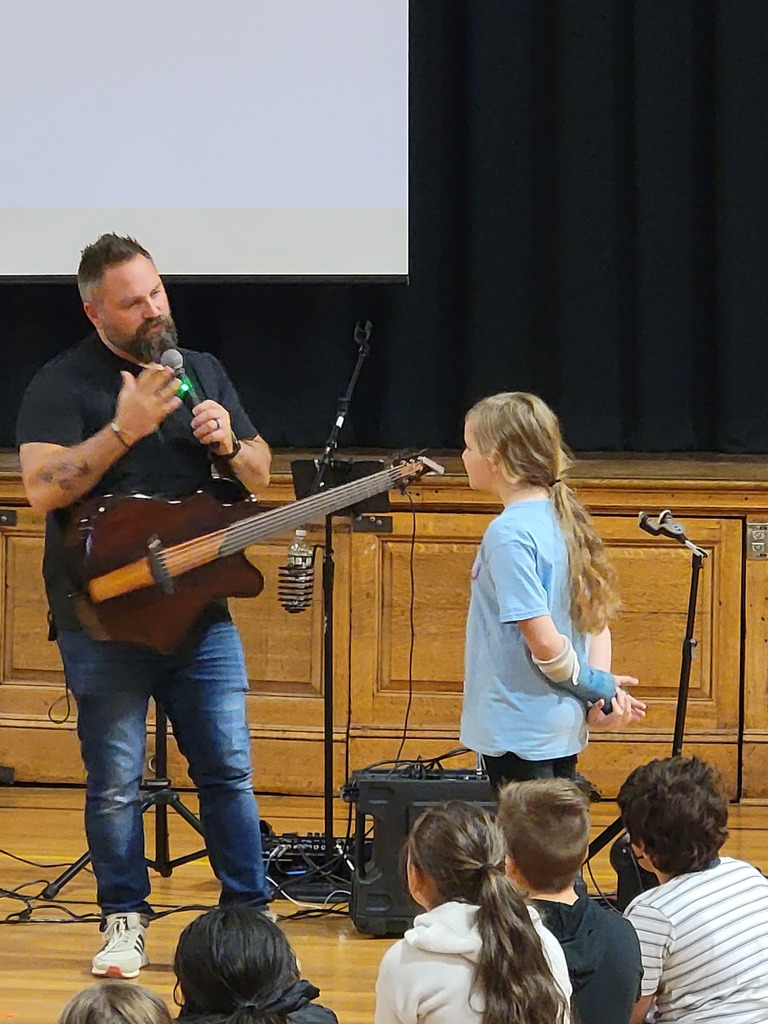 As part of Peace, Love & Lights at Bethel Woods Center for the Arts, Sullivan 180 will host School Spirit Night on Dec. 5. Groups wearing their school colors who attend the walk-through lights display event between 5 and 9 p.m. that day will be photographed and featured in the Sullivan County Democrat. Last entry is at 7:30 p.m. Cost is $10 for those 12 and older and free for those younger than 12. To support the Sullivan County Federation for the Homeless, guests who bring a new, unwrapped toy will receive complimentary admission for one adult. Bethel Woods is at 200 Hurd Rd in Bethel. For more information, visit
https://www.bethelwoodscenter.org/events/peace-love-lights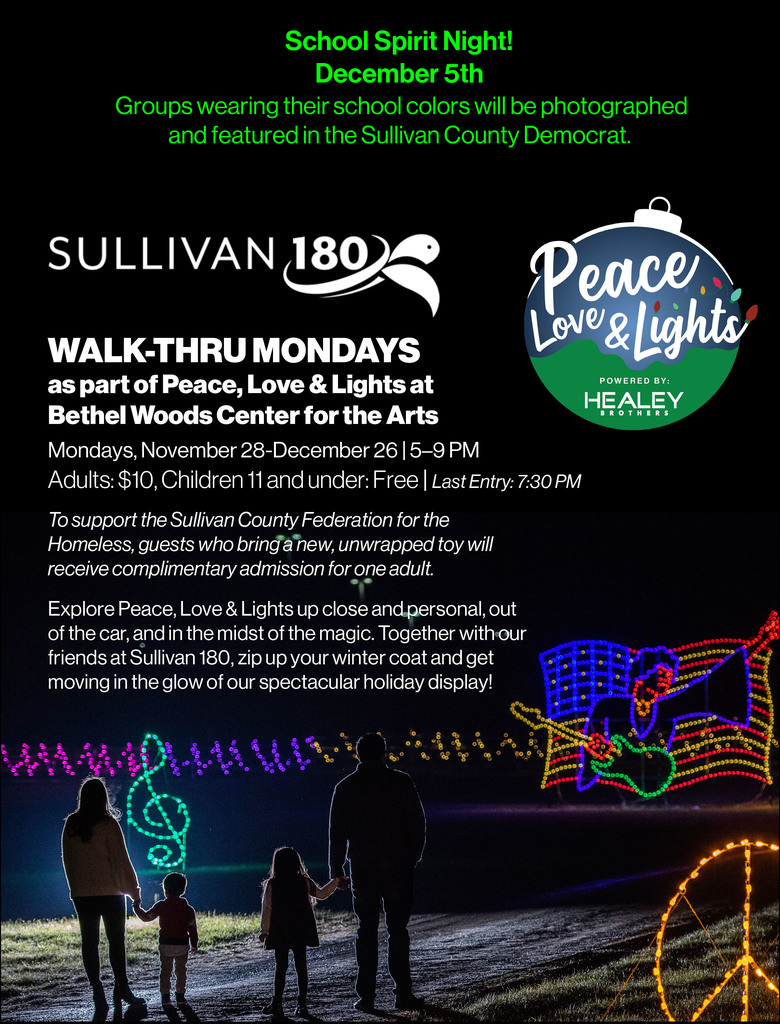 We wish our Wildcat family a very happy Thanksgiving! (Bulletin board from the class of 2025)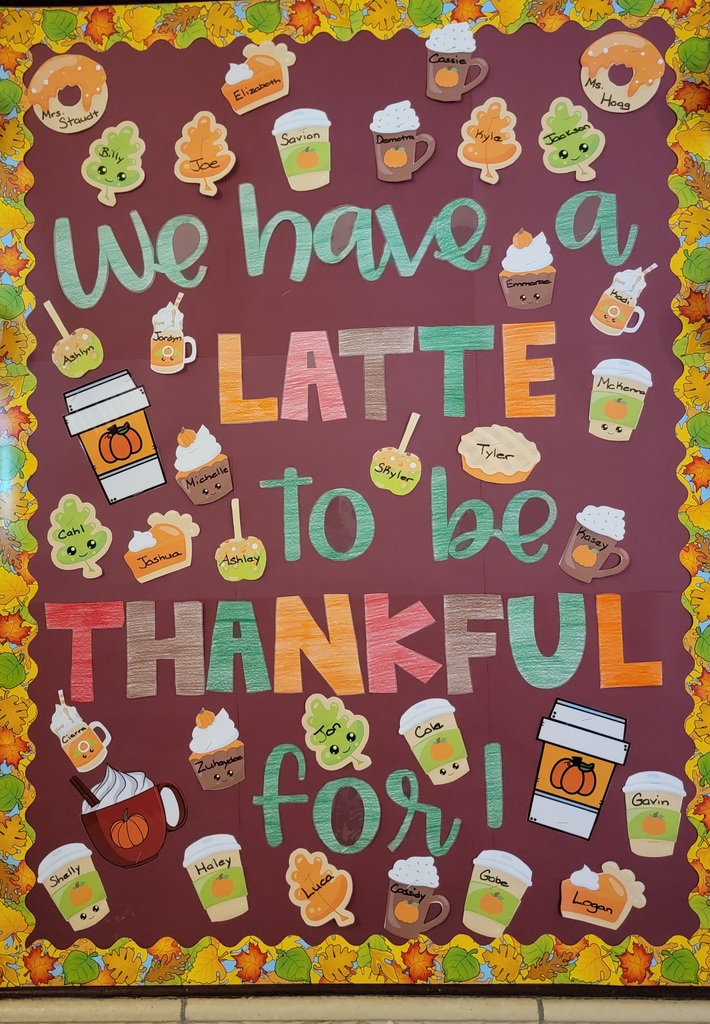 Every year, kindergarten students help prepare a Thanksgiving feast. Students help make butter, cranberry sauce, stuffing, turkey (aka - breaded chicken tenders), and pie. Then, the class and special guests sit and enjoy the Thanksgiving feast together as they discuss who and what they are thankful for. See more photos on our Facebook page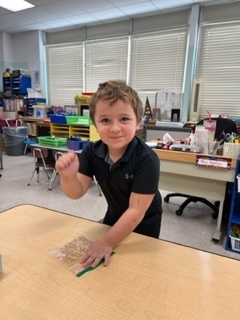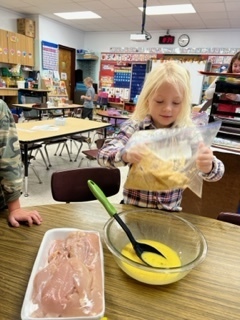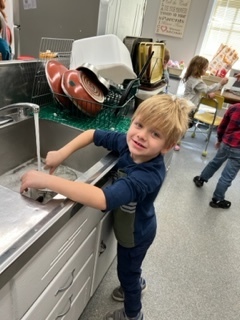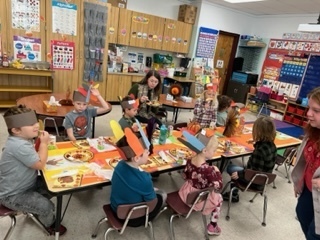 The seventh graders and high schoolers have been working on sewing projects in Deb Davis' classes. Check out some of their creations.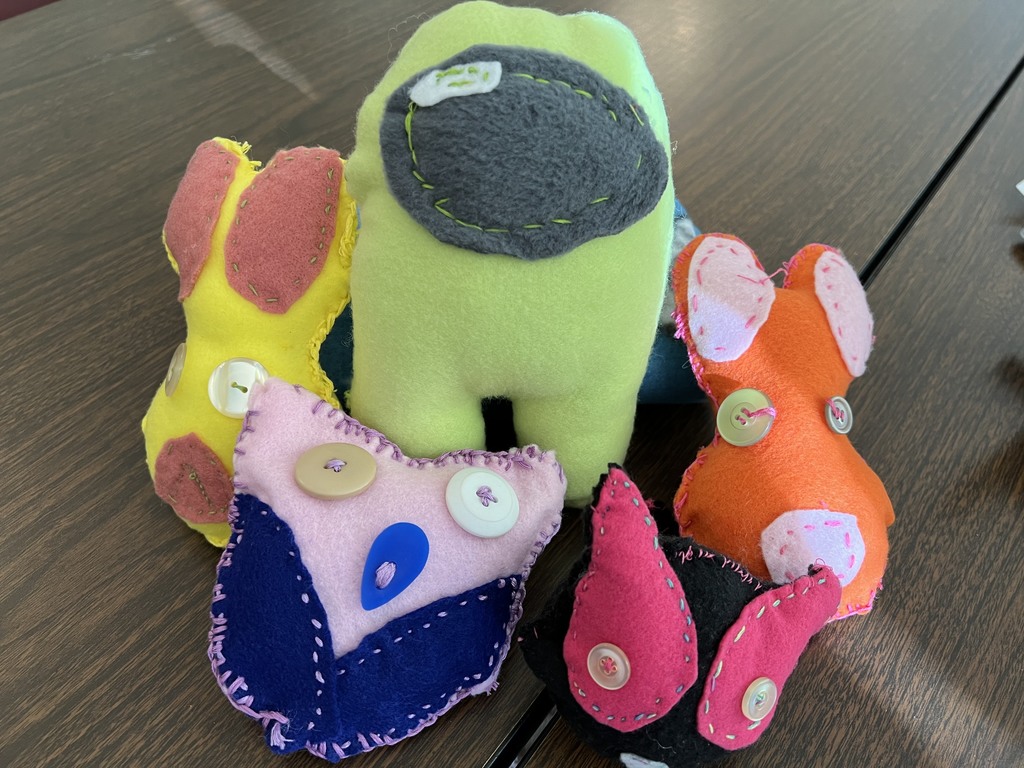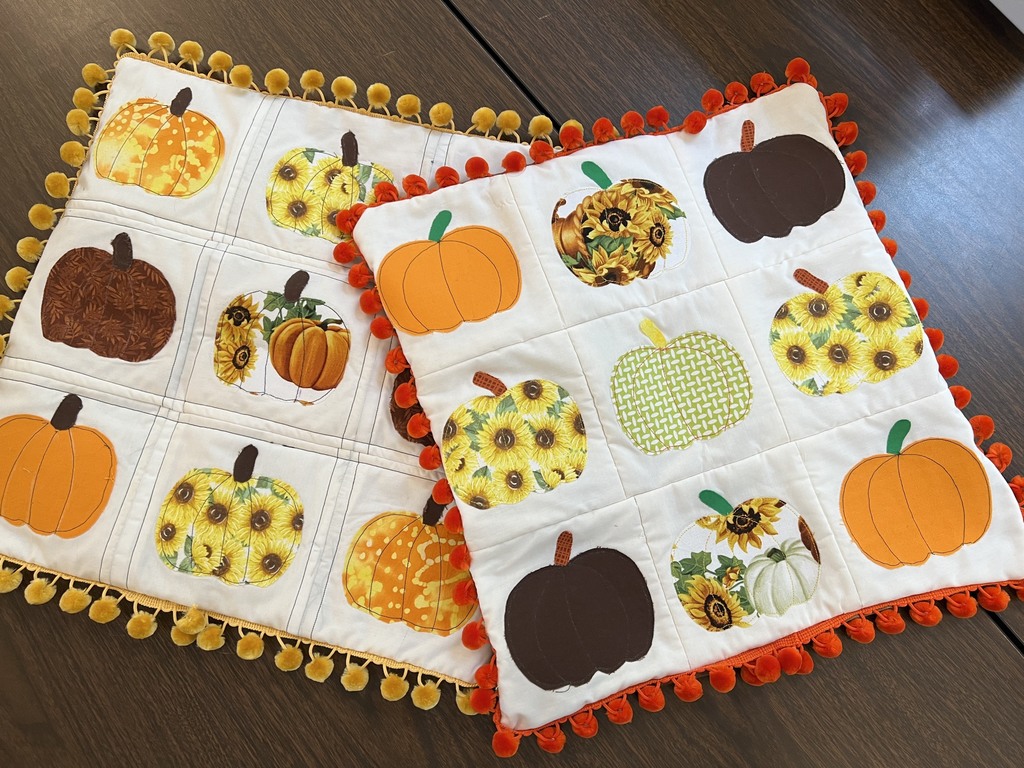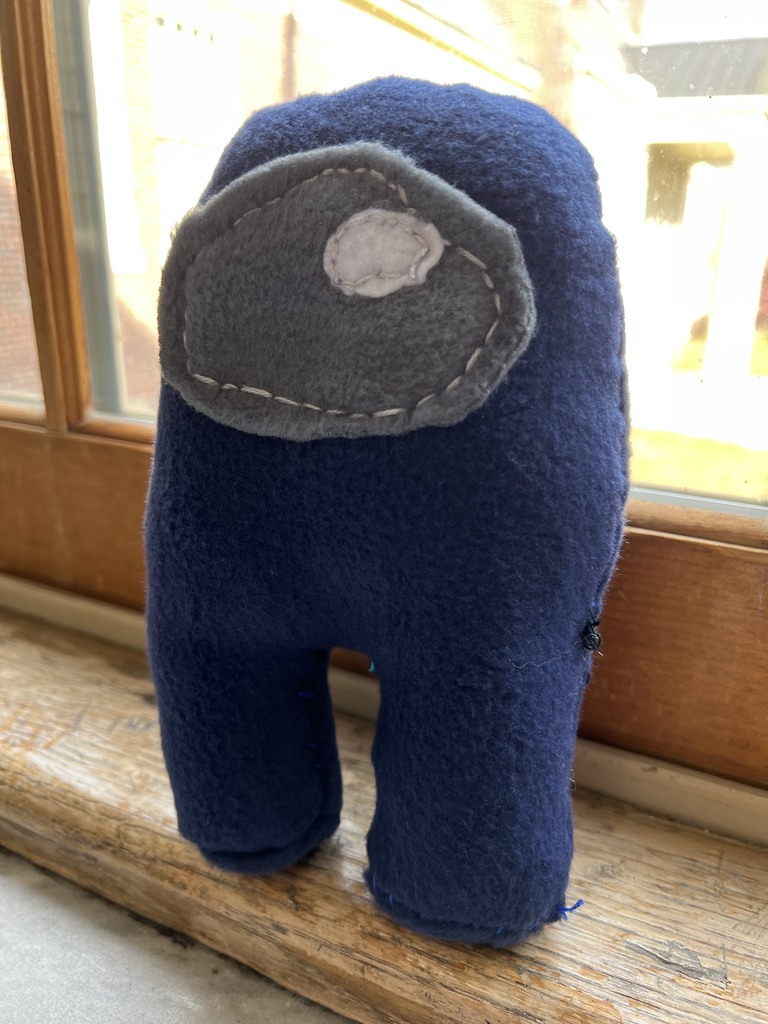 New Hope Community will host its fifth annual Holiday Family Drive-Thru Dinner from 4:30 to 6 p.m. Tuesday, Dec. 13. Community members are welcome to pickup a free family dinner to go on a first-come, first-served basis, at the New Hope Community at 5 New Hope Community Drive in Loch Sheldrake. The meals are being provided through the generosity of Red Lobster, Texas Roadhouse, Adams Fairacre Farms, Chili's Hannaford, Sam's Club, Shoop Rite and Jenkins-Lueker Orchards. The NHC Foundation has also provided a limited quantity of ShopRite gift cards, that will also be given out on a first-come, first-served basis. For more information, call 845-434-8300.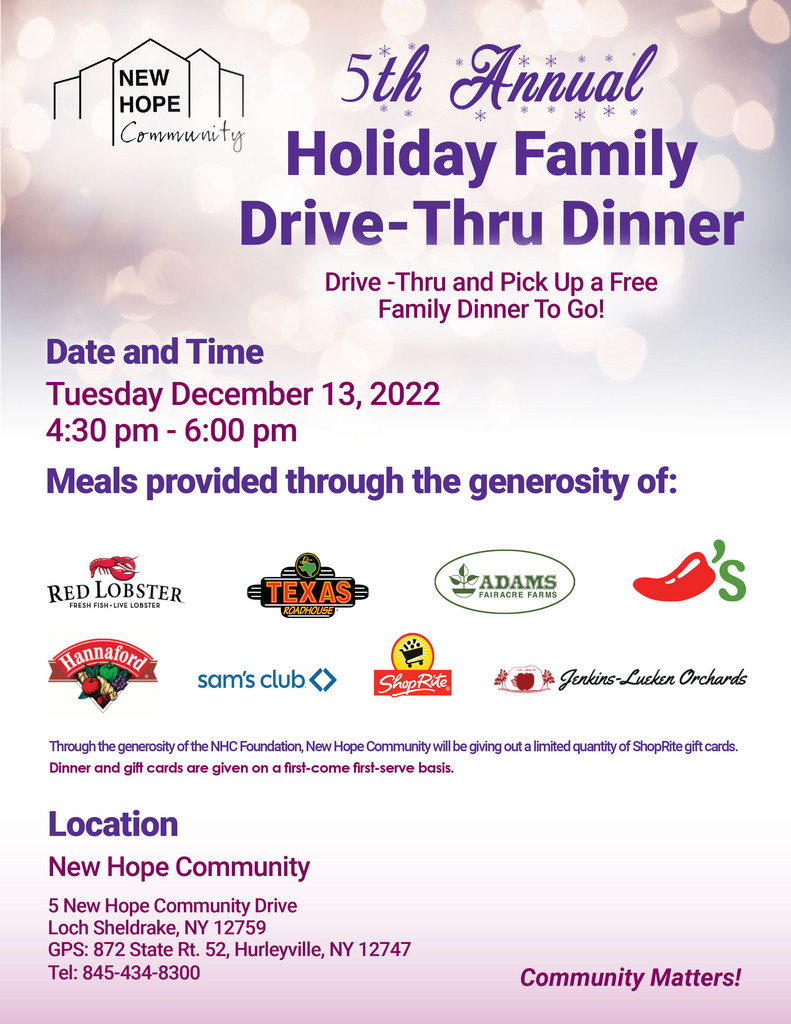 Mrs. Carlson's second graders are trying to help turkeys escape their Thanksgiving's Day fate by putting them in disguise. Which one is your favorite?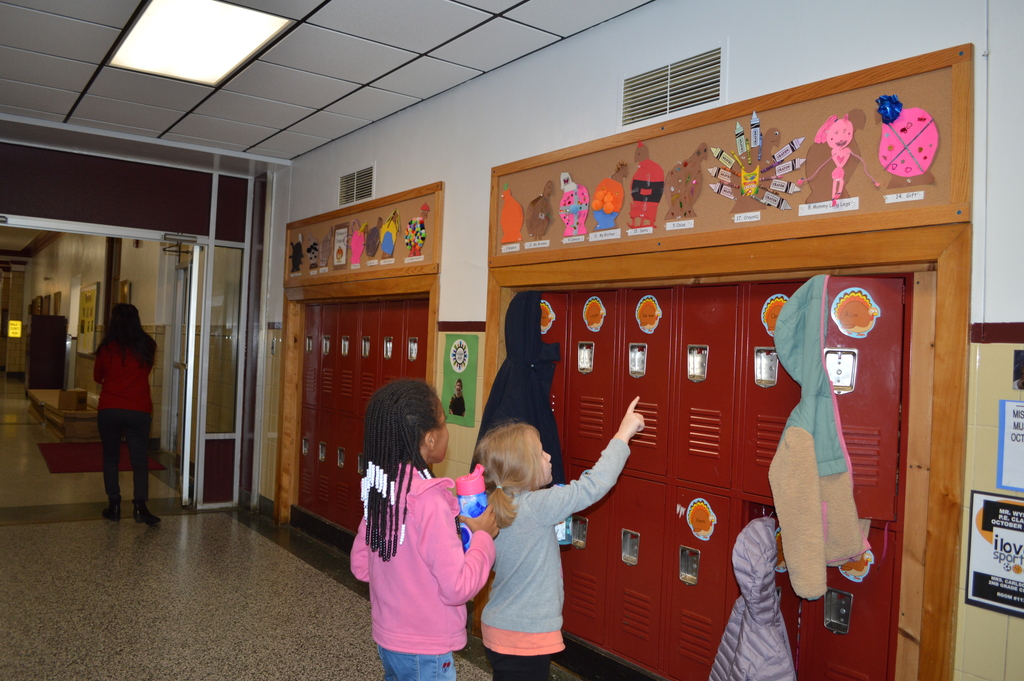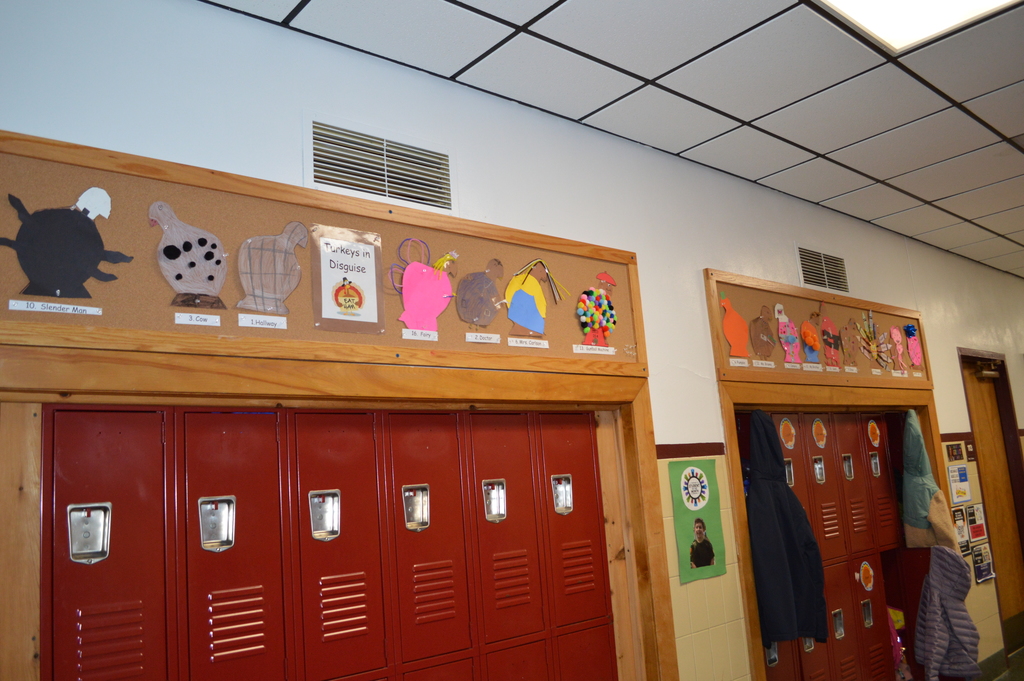 Today, students in our pre-k through sixth grade classes were honored during the monthly morning programs. In each of the two programs, students of the month from each class were honored, as were classes of the month for each specials teacher. Students also offered presentations on the theme of the month, "New You November," focusing on positivity. Well done, students!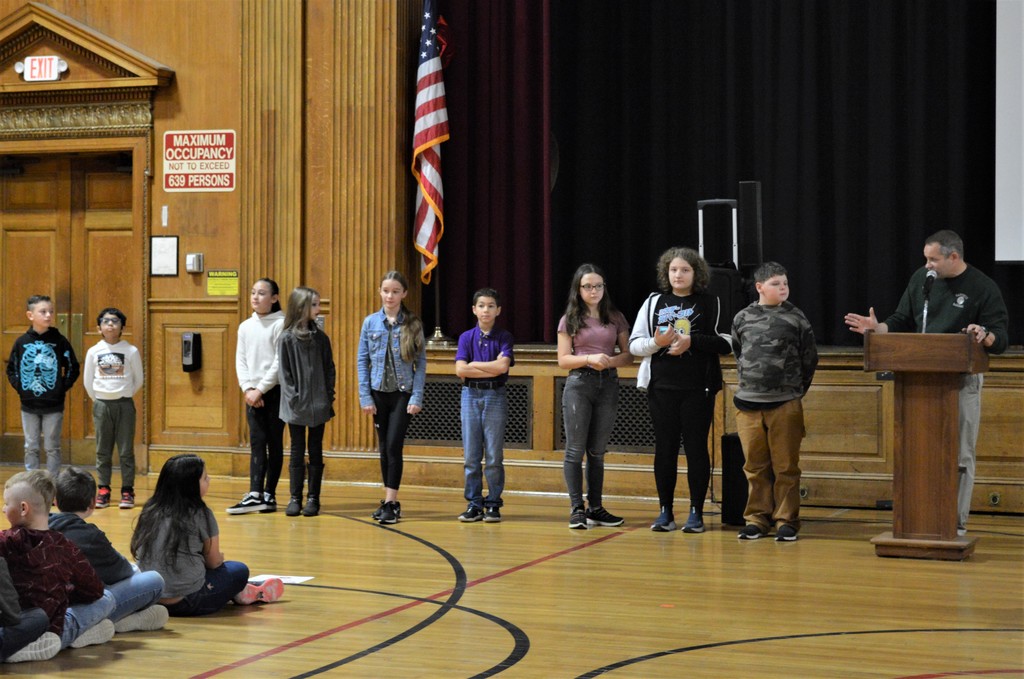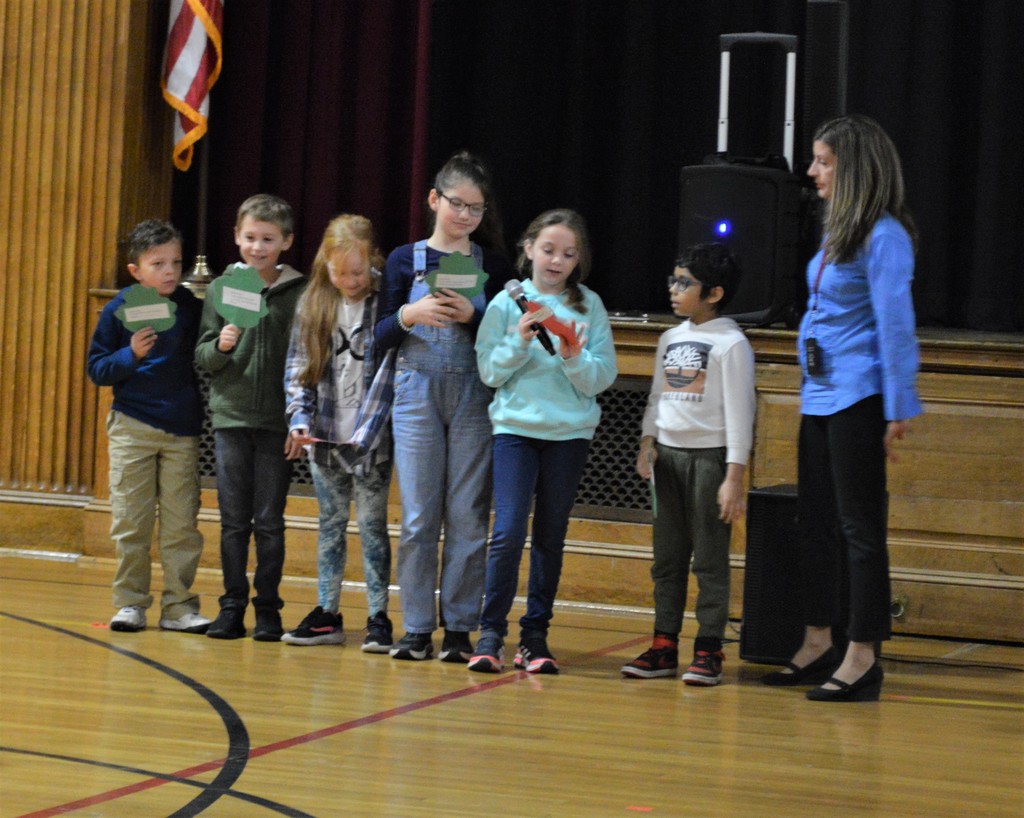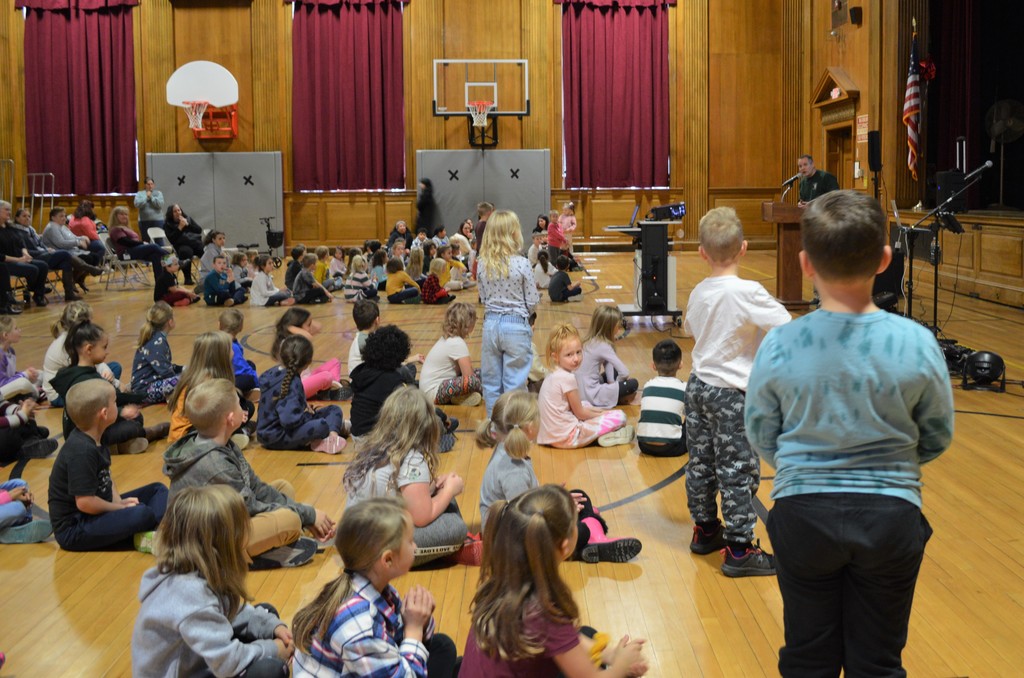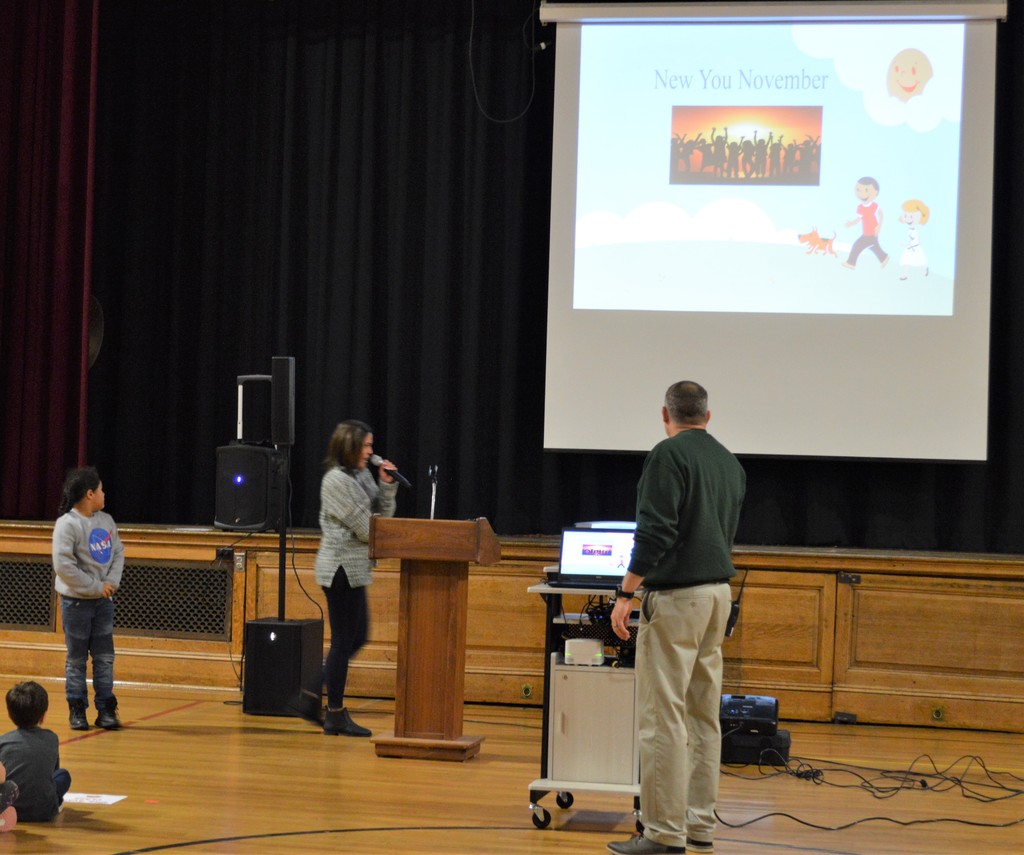 Hello Wildcats! We are calling to inform parents, families, and caregivers that Livingston Manor Central School will be dismissing at normal time, but all after school and evening activities have been canceled.
Our combined Roscoe-Livingston Manor football team played its last game of the season on Nov. 5. It was the final time on the gridiron for our seniors Nicholas Cusumano, Daniel Tolbert , Anthony Teipelke, Robert Staudt, Morgan McKinley, Ryan Rampe, Andrew Gaebel and Brenden Green.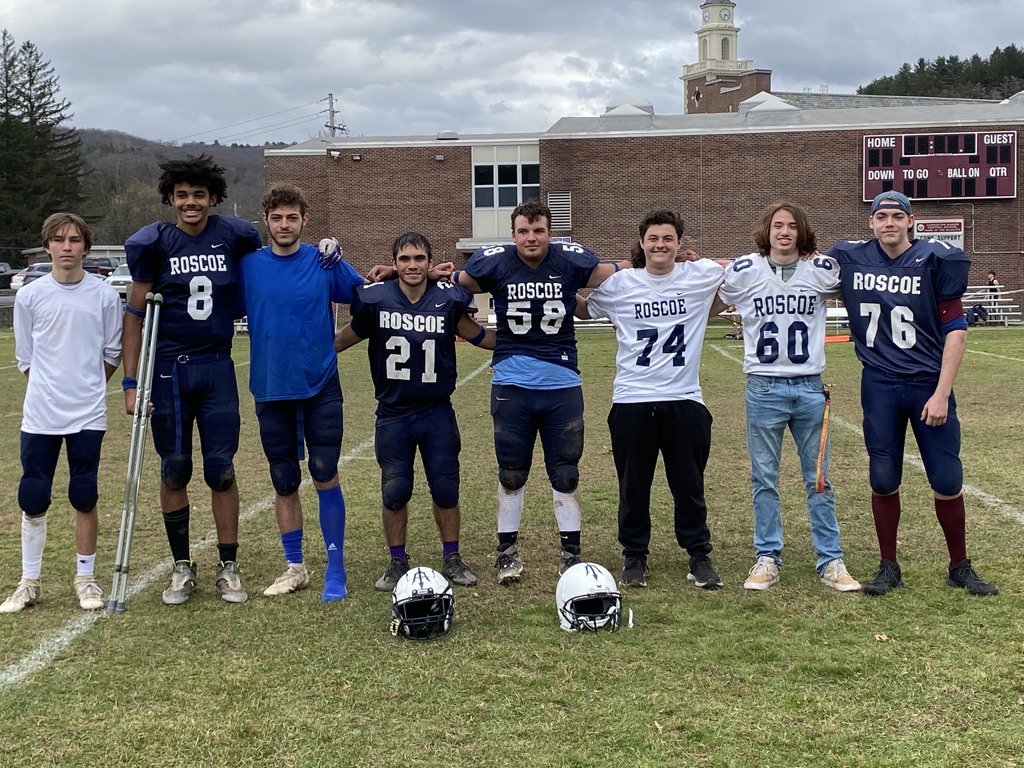 Just a reminder that picture retake day is tomorrow, November 15th, for grade PK-12.
Livingston Manor Central School will have its November Elementary Morning Program, with the theme of "New Ways November" (ways to improve self-esteem), on Wednesday, Nov. 16, in the old gym. The program for students in third through sixth grades will be at 8:30 a.m., with the pre-kindergarten through second graders' event at 9 a.m. During the programs the students and classes of the month will be announced. Members of the public are invited to attend but must sign in at the main entrance. in the event of a two-hour, delay the morning program will be rescheduled for Friday, Nov. 18, at the same times.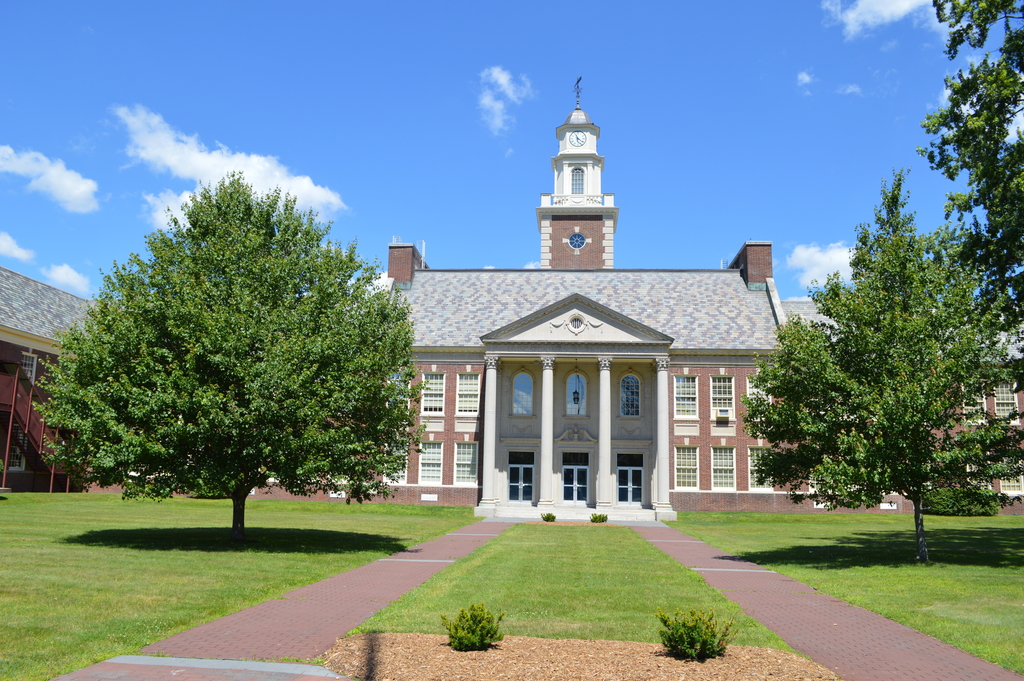 The Manor Wildcats PTSA is selling tickets, at $13 each, for one entry to the Holiday Lights at Animal Adventure Park at 85 Martin Hill Road in Harpursville through Dec. 31. To order tickets, visit
https://tinyurl.com/bd5xms4z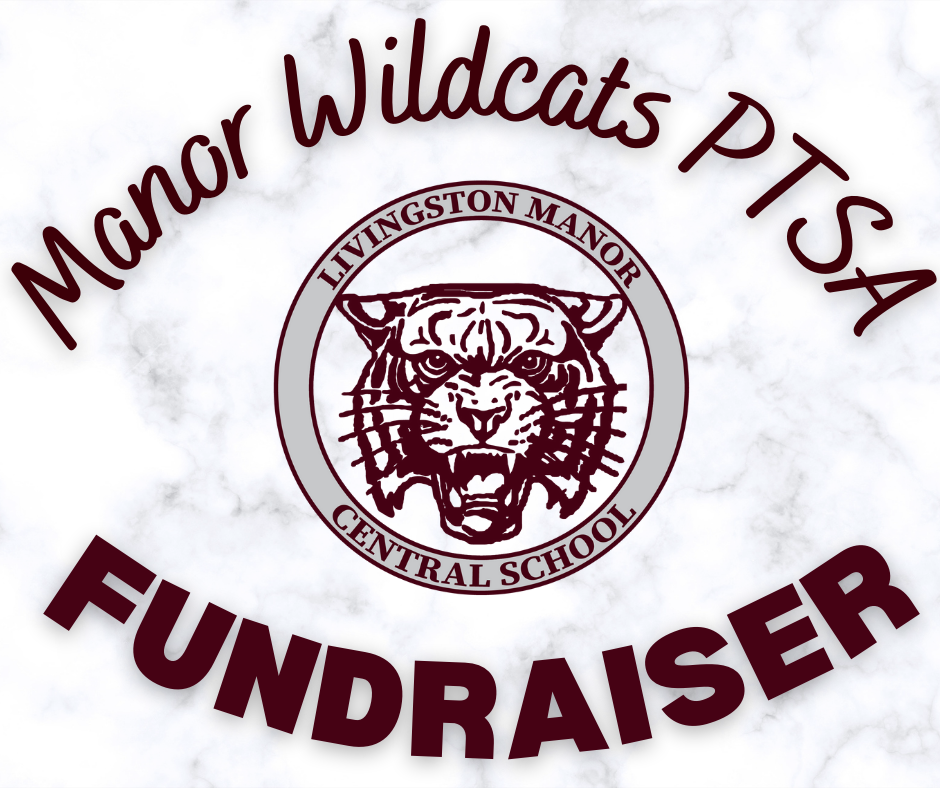 The LMCS 2023 Manorism Yearbook is on sale now. The cost for orders placed by Jan. 31 will be $49, between Feb. 1 and April 1 will be $52, and after that, $55. Books can be ordered online at
https://tinyurl.com/xem6r7w2
, or using the QR code on the flyer with this post. The 200-page, full-color books will be delivered by June 8. For more information, email yearbook adviser Jessica Mall at
Jessica.mall@lmcs.us