The Livingston Manor Community blood drive, sponsored by the Interact Club was a success. The effort, led by Sarah Evans, Erin Linehan and Jillian Carlsen, surpassed its goal with 38 pints were taken in, possibly saving the lives of 114 people. Thank you to the community for your support.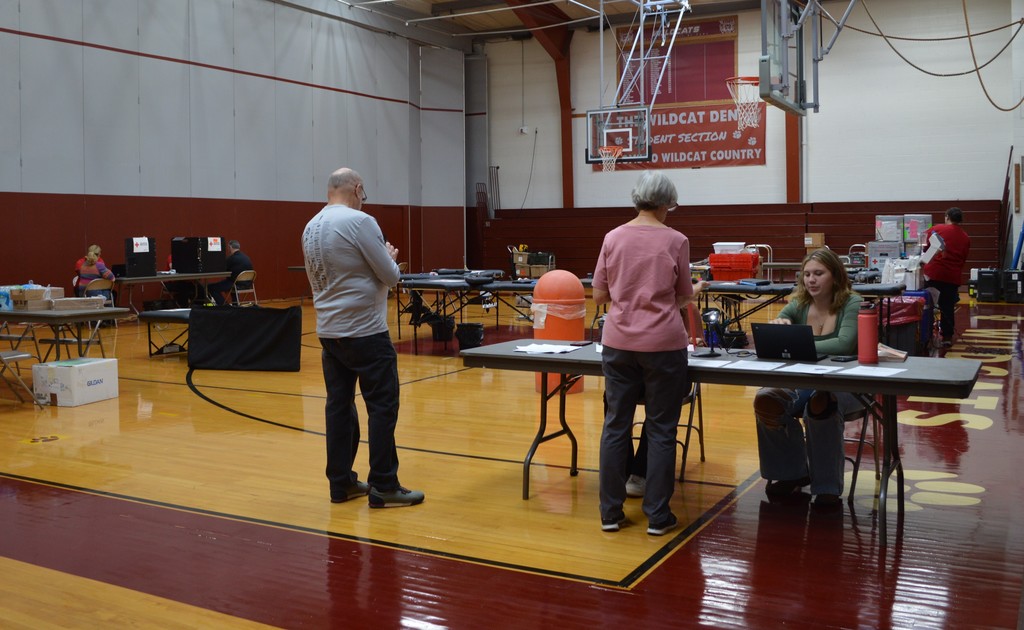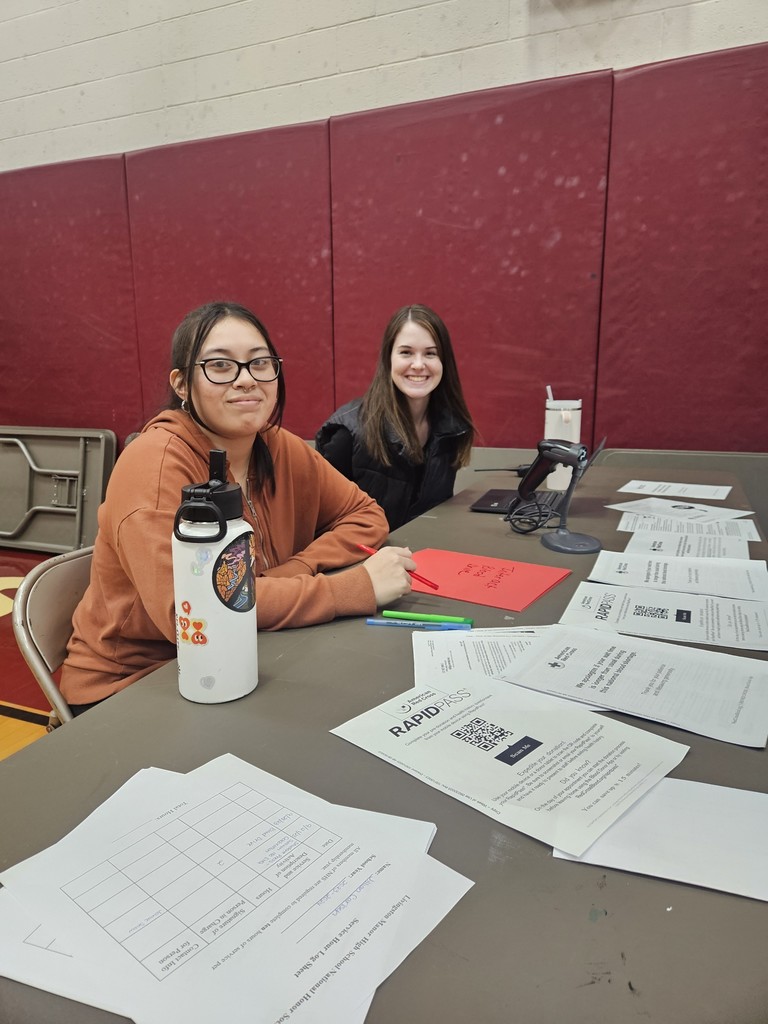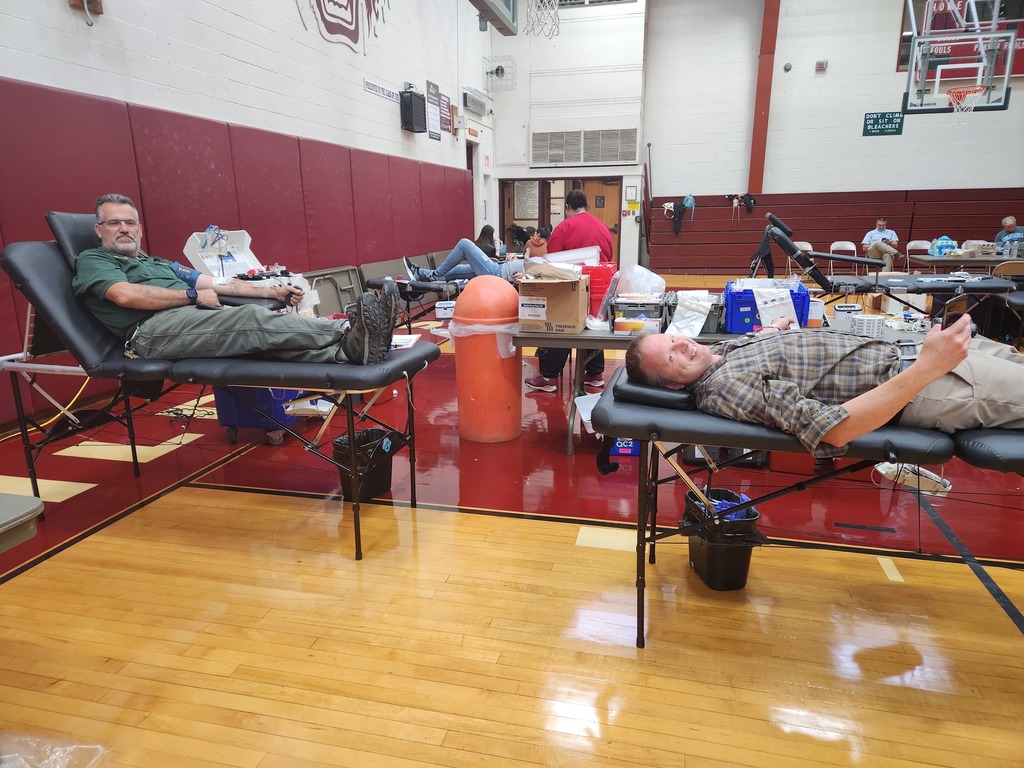 Superintendent John Evans was first in line to give blood during the Community Blood Drive, hosted by the Interact Club at Livingston Manor Central School on Sept. 28. Did you know that every pint of blood donated can save up to three lives?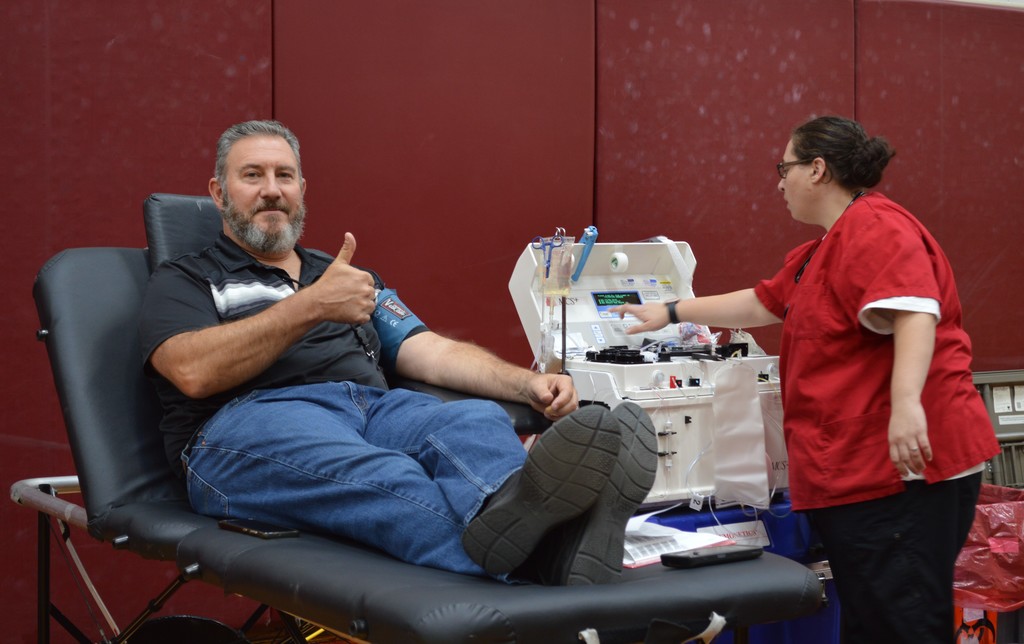 Good Evening Wildcats! This is a message from the Interact Club at LMCS. We are hosting a blood drive tomorrow, and there are open donor spots from 4:15 pm to 6 pm in the new gym. Donating blood is a safe and easy way to save a life, and every donation can help up to three people in need. Thank you for considering donating blood. Your donation could make a life-saving difference. We look forward to seeing you tomorrow.

The LMCS Interact Club collected enough plastic to get a second free bench as part of the the Trex Recycling program. The club needed to collect 500 pounds of clean plastic in total, with small amounts recorded and delivered to Kohls, Hannaford, Price Chopper, along with other places. Once the 500 pounds threshold is met, Trex sends the free bench. The first bench sits at the the 5/6 playground. A big shout out goes to Interact Club members Emily and Allison and their grandpa Gene for sorting and bringing plastic. A new collection drive will start Oct. 22.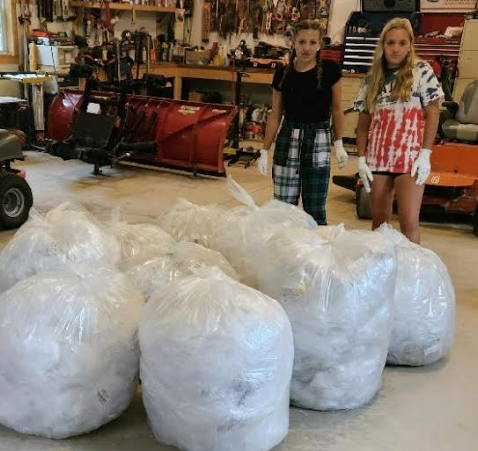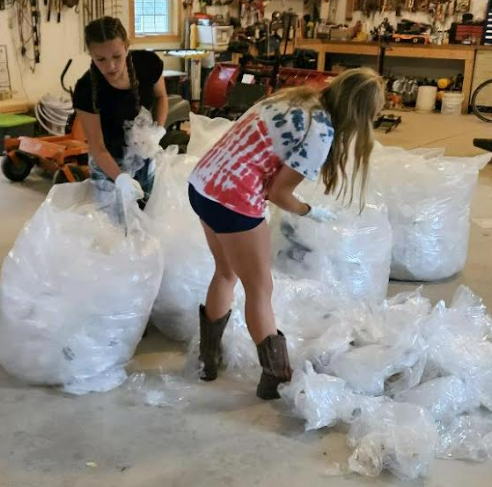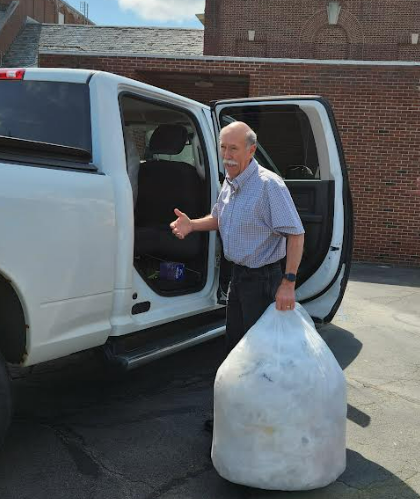 Livingston Manor Central School held its first Sneaker Night of the 2023-24 school year. The Class of 2026 hosted more than 120 students in pre-kindergarten through sixth grade for a time of fun, games and crafts in the old gym.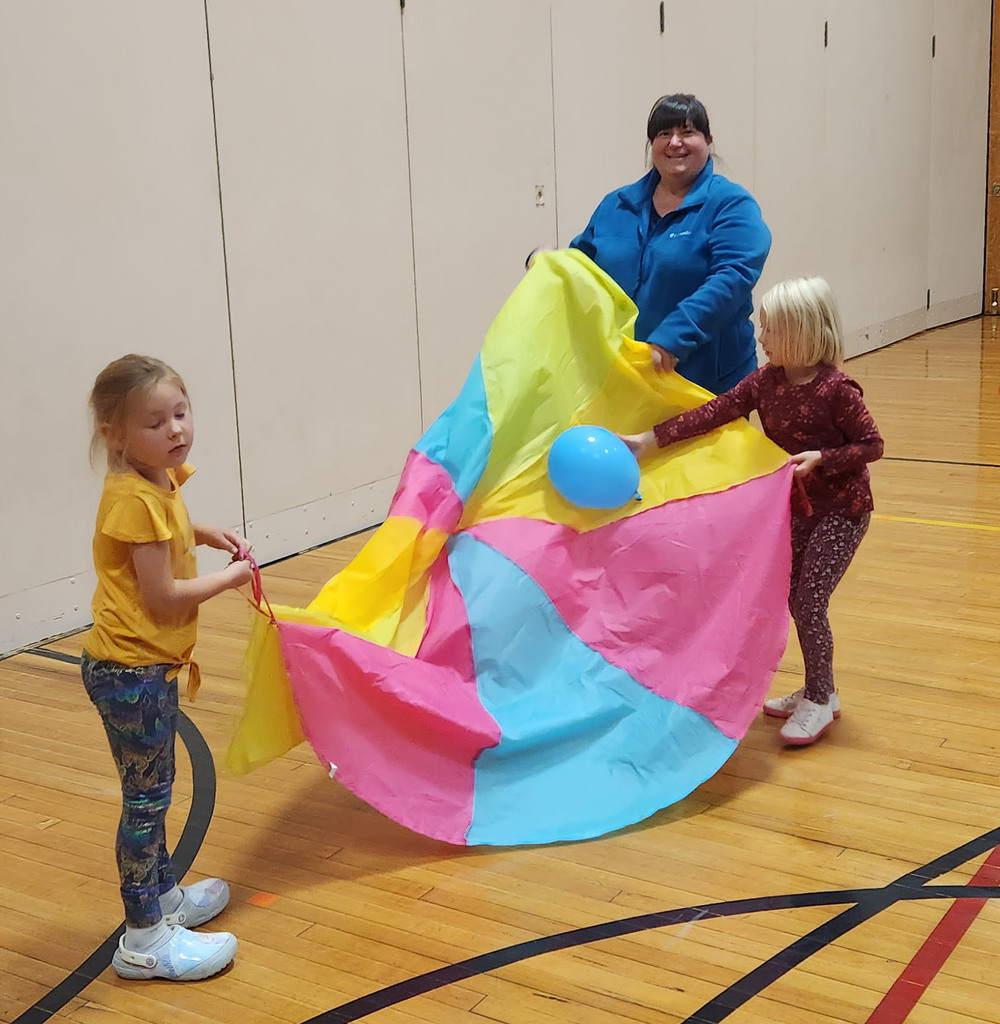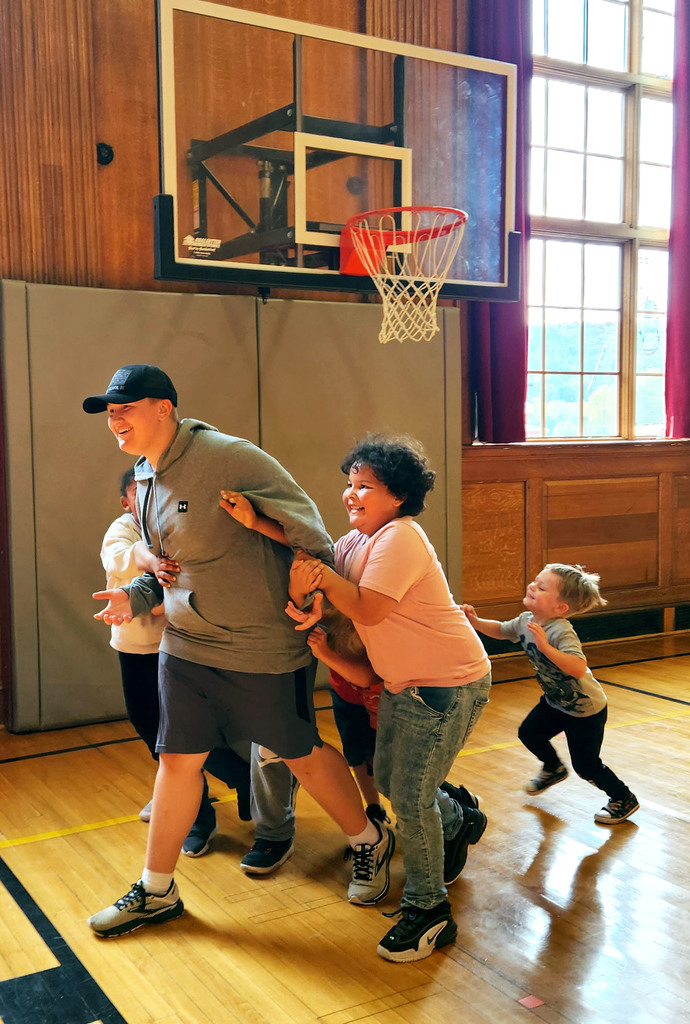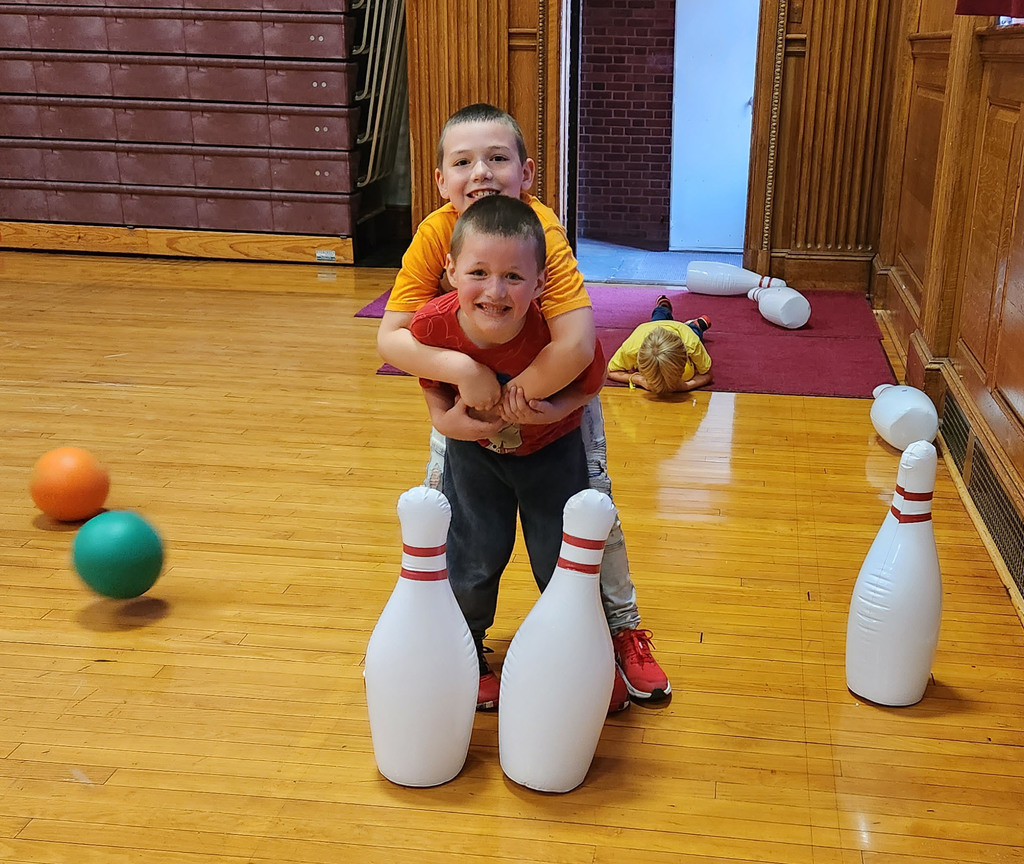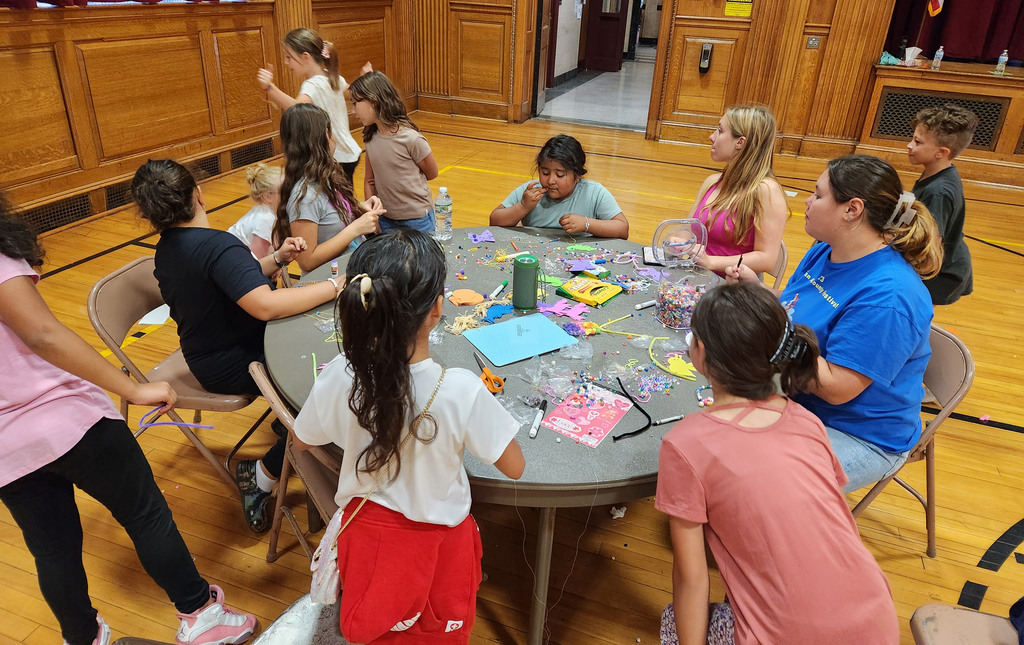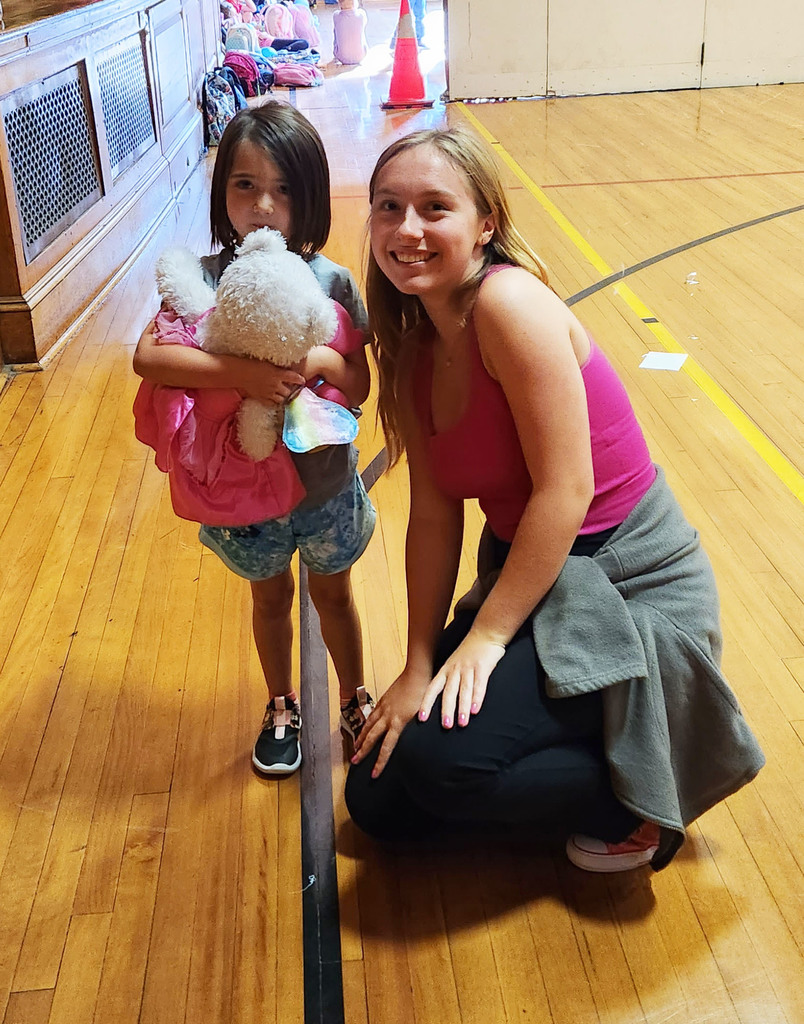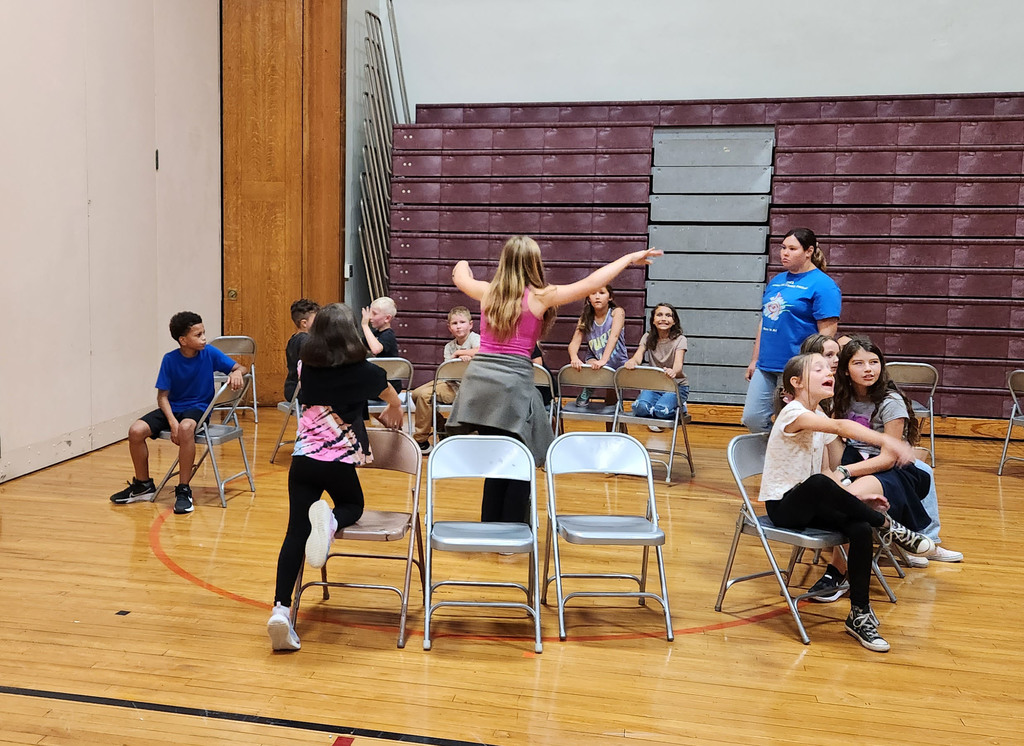 There will be an informational session regarding a planned EF Educational Tours trip to Austria, Germany and Switzerland next summer. The session, which will be at 7 p.m. Tuesday, Sept. 26, will provide information to parents and guardians about what students will see and do, travel logistics, how to earn high school or college credit, payment options and how to enroll. Registration for the meeting is required at
https://bit.ly/3R1qpi5
. Those who cannot make the meeting but would like information can visit the website listed but click the "no but send info" button. Those who register and attend will be eligible for a $200 tour scholarship. The location of the meeting will be provided upon registration. For more information, email
dfredenburg@hvc.rr.com
.

Twenty one student athletes participated in a powder puff flag football game Friday night at Livingston Manor Central School. Seventh through 12th graders from Livingston Manor and Roscoe took part in the positive event to promote girls athletics. The teams were split evenly between the schools, with the red team beating the yellow team 7-0.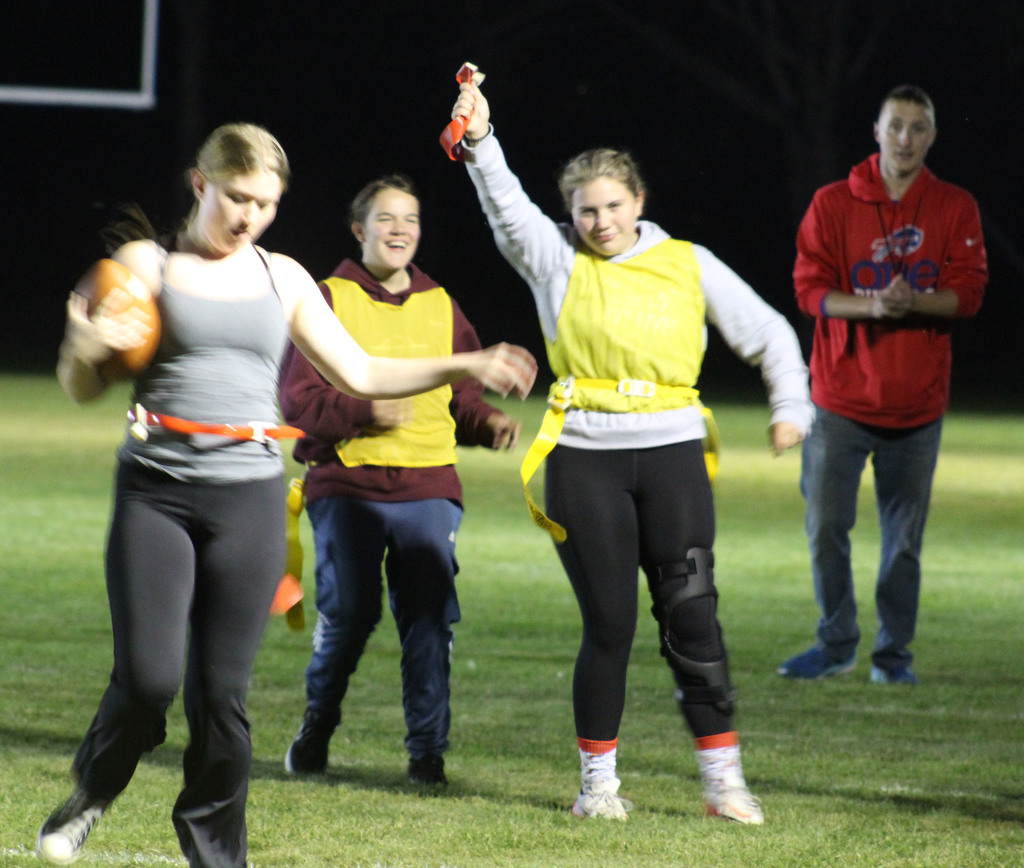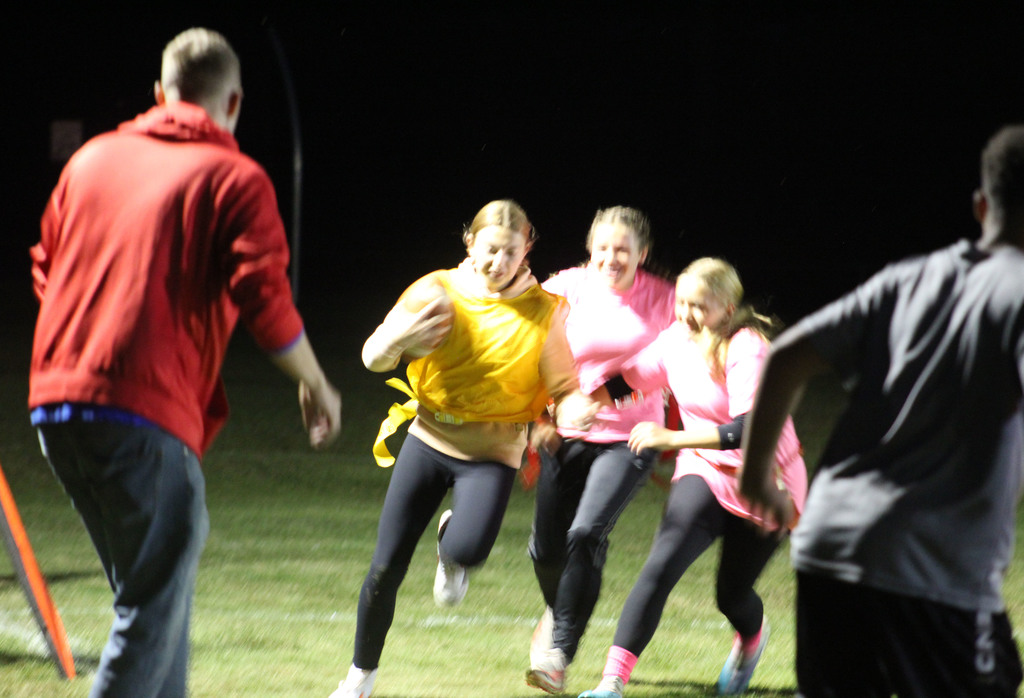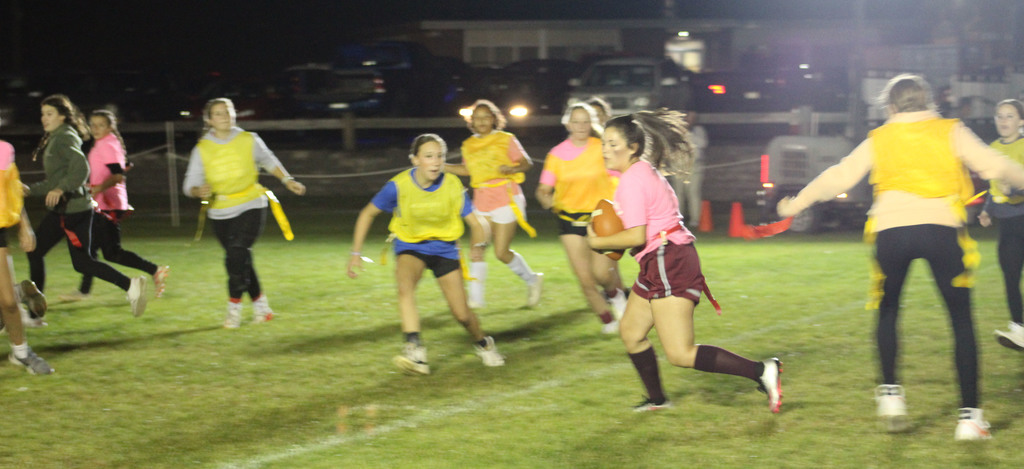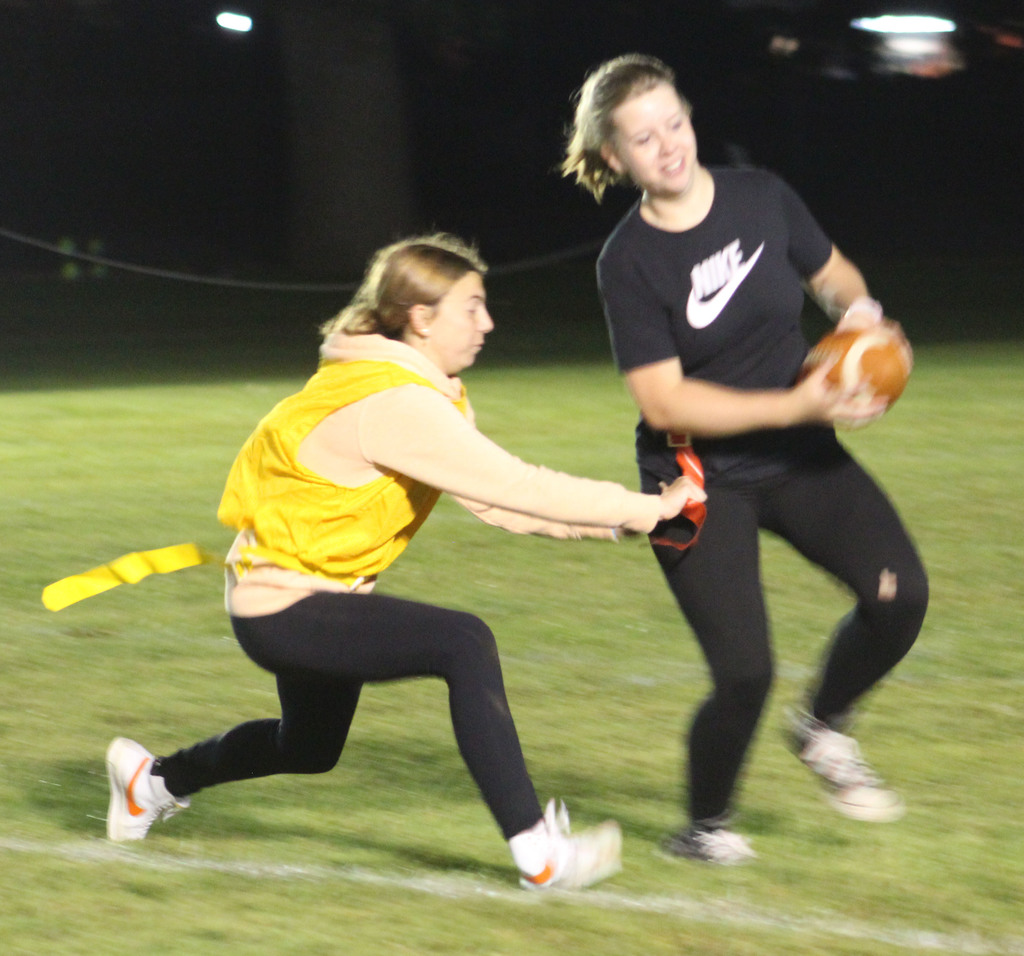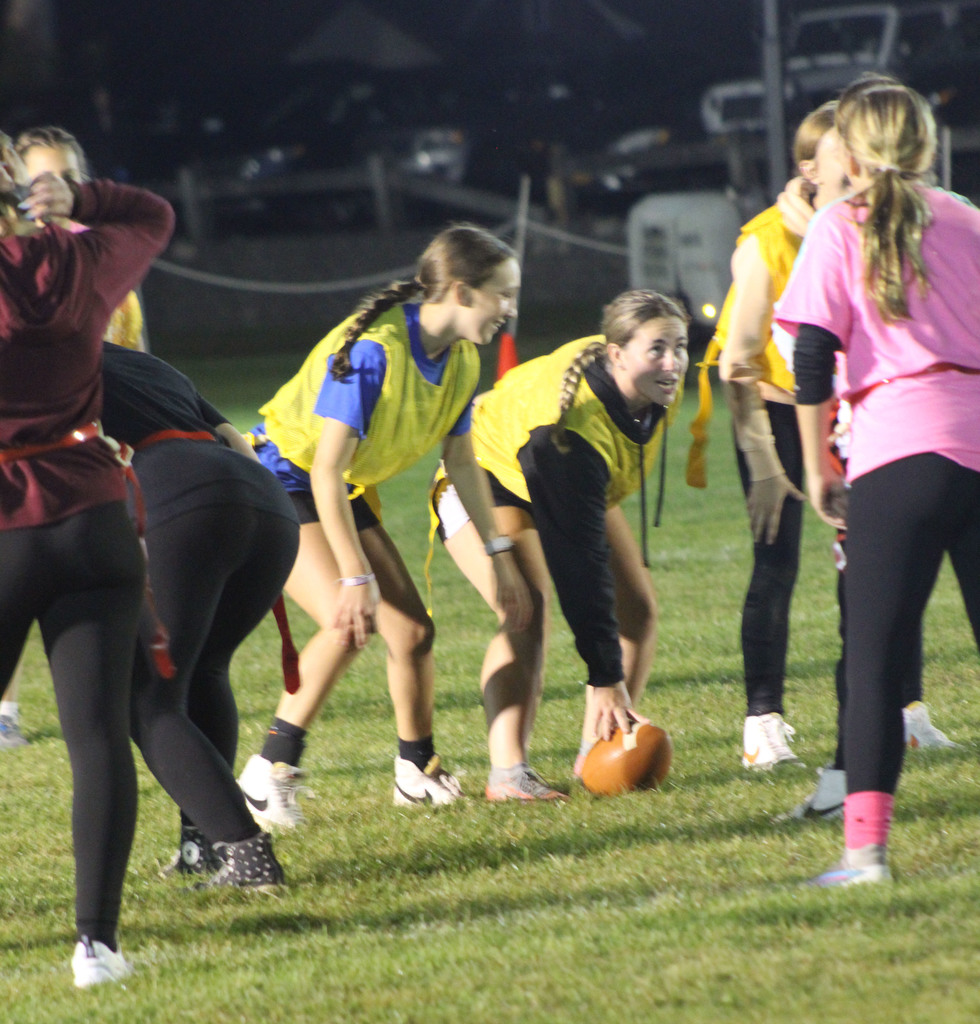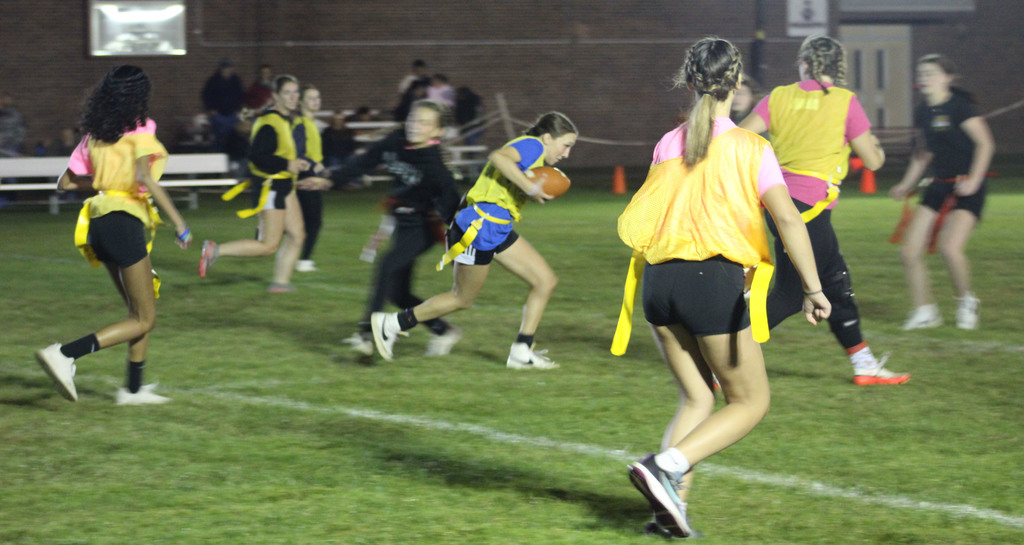 LMCS Fall Picture Days will be Thursday, Sept. 28, for pre-k, kindergarten, first, second, seventh and eighth grades, and Friday, Sept. 29, for third, fourth, fifth, sixth, ninth, 10th, 11th and 12th grades. Families can register for their children's pictures at
https://bit.ly/Manor-Picture-Day-Fall-2023
. Prints and digital images will be available for purchase via an online gallery sent to the parent or guardian's email. The password-protected online gallery will be available within 2-4 weeks of picture day. Pictures will be taken by Jeanne Sager Photography. For more information, visit
www.jeannesagerphotography.com
; email hello@jeannesagerphotogary, or check out @geannesagerphotography on Instagram.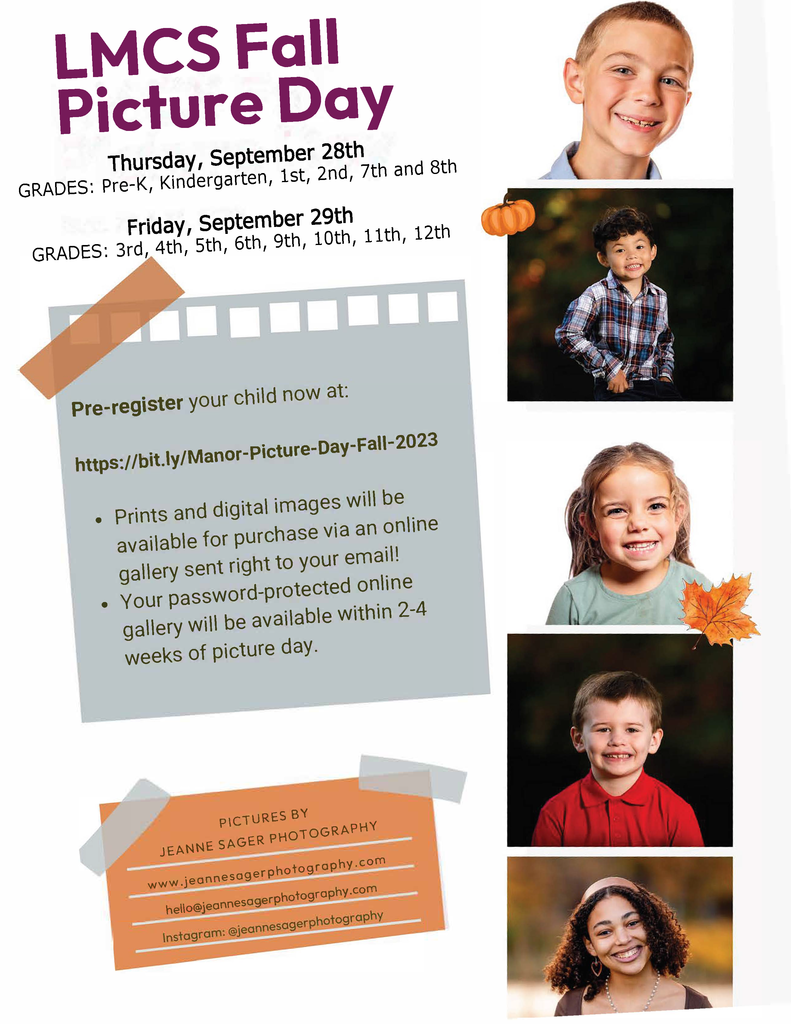 Fourth -graders had some fun in the Outdoor Classroom after collecting samples for their Field Guide in the afterschool program.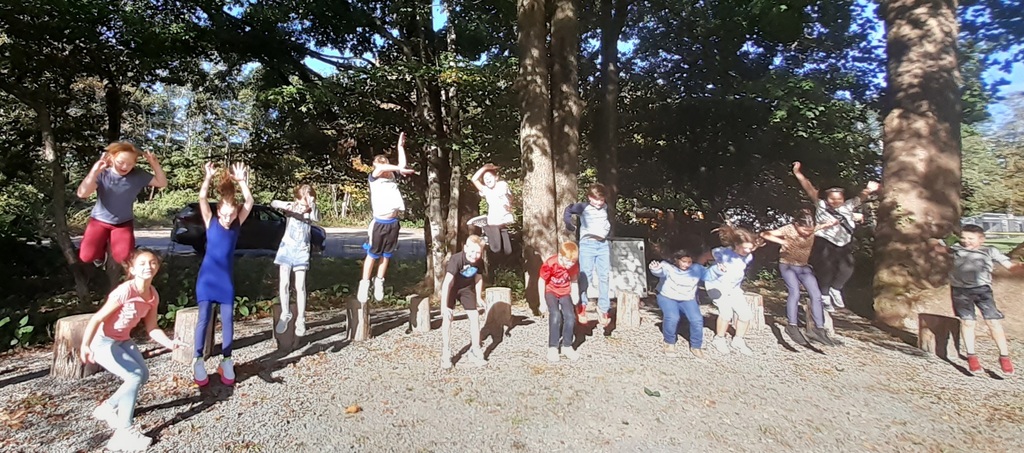 Although Livingston Manor Central School District didn't win one of the big awards at the Sullivan 180 Empowering a Healthier Generation event Thursday night, there was still plenty to celebrate. LMCS earned $12,000 in awards in recognition of the hard work and dedication the district has had in creating a robust health and wellness curriculum and culture. Livingston Manor Elementary and Middle/High School each won a $5,000 judges award, in recognition of their collaboration. LMCS also received four $500 "Turtle," awards: a "Mother Earth" award, a "Nutrition" award, "HG Advisor of the Year" award for MS/HS Healthier Generation Advisor Calley Erlwein and "Committee of the Year" award.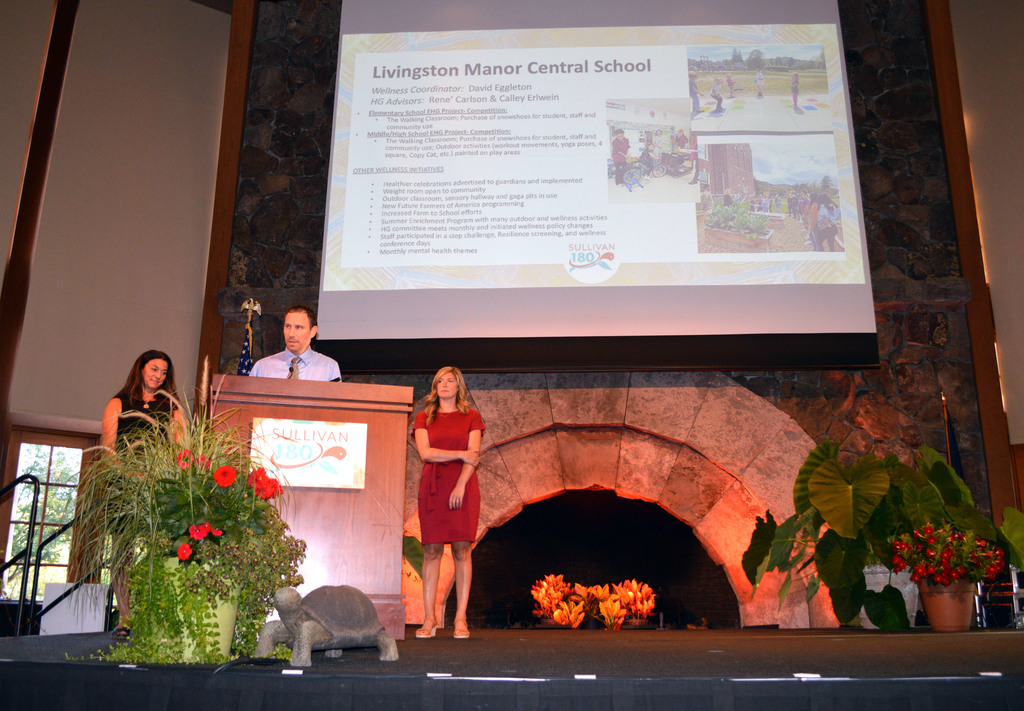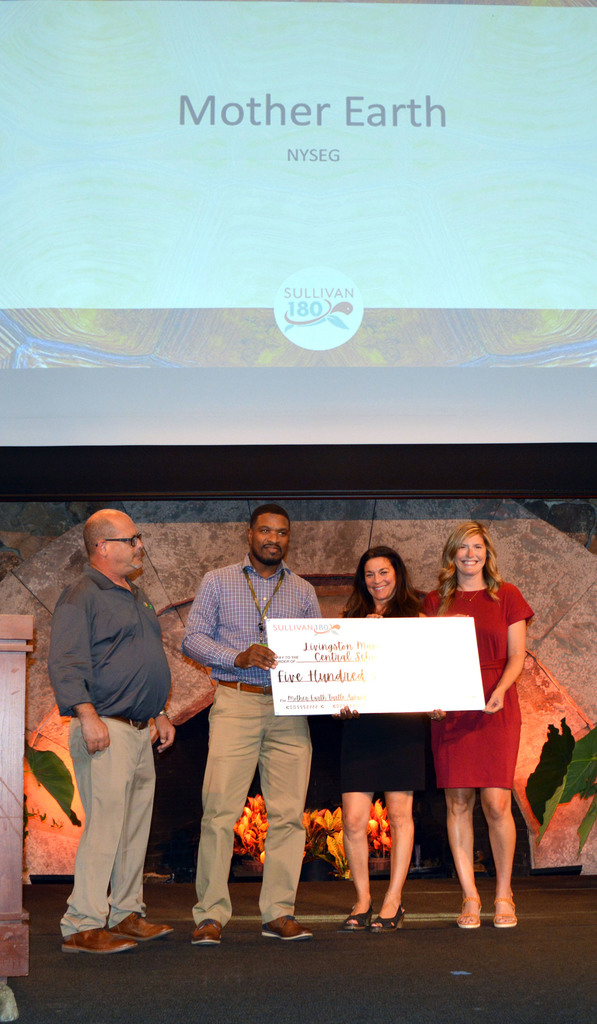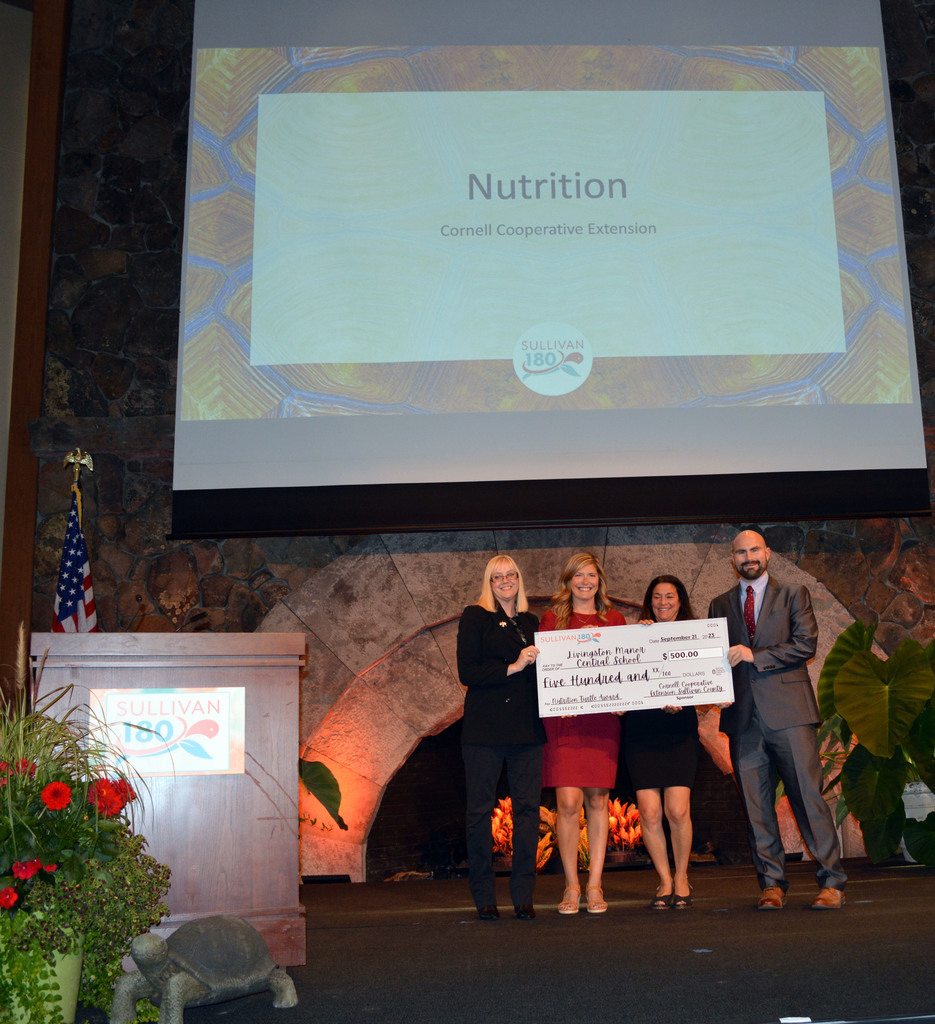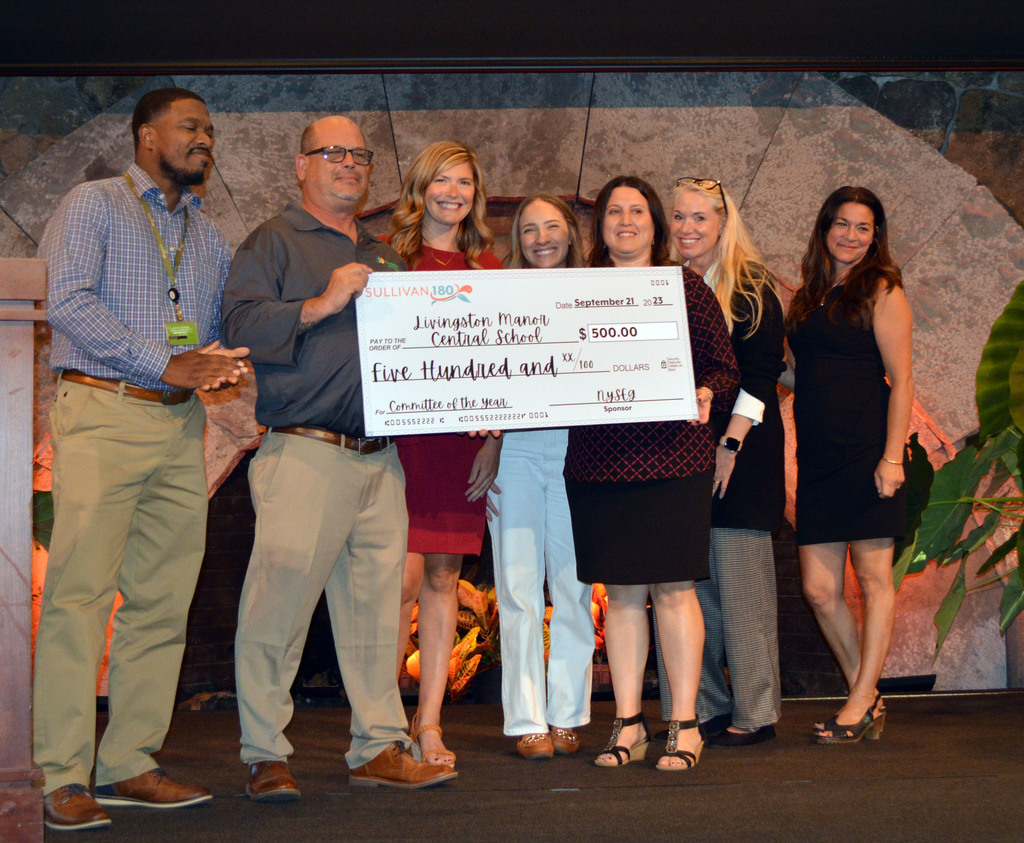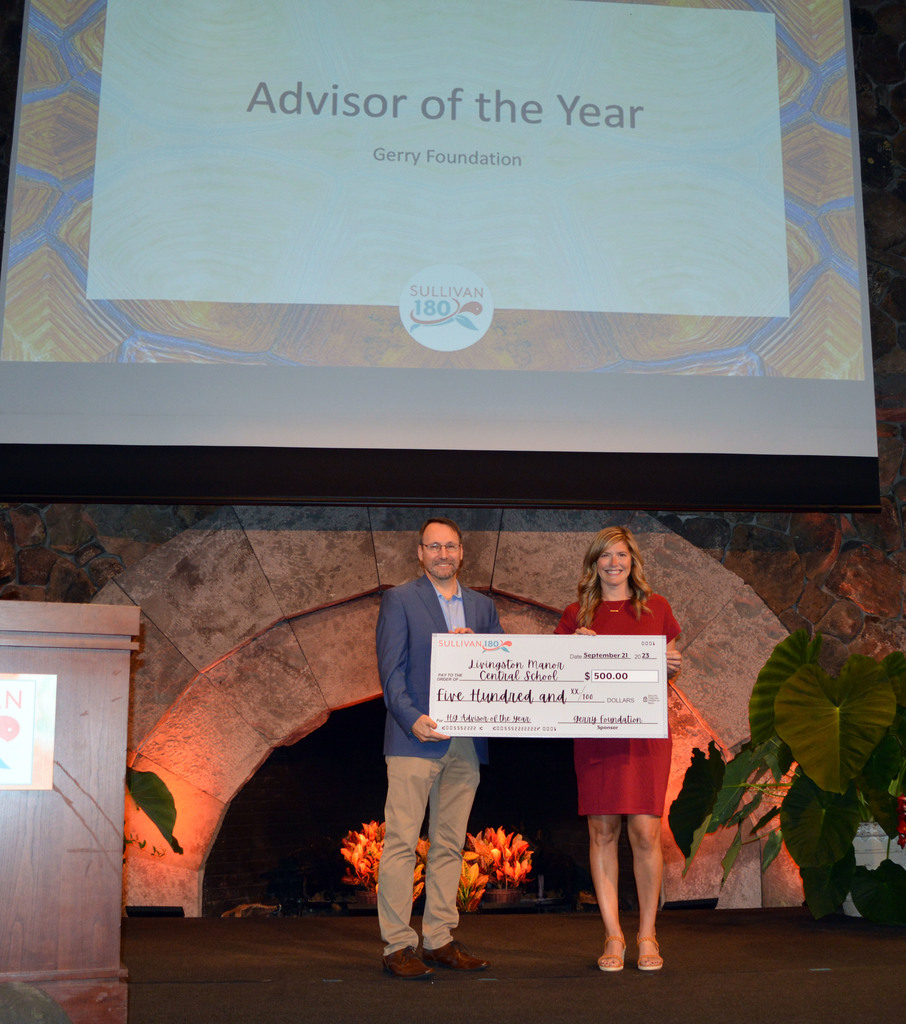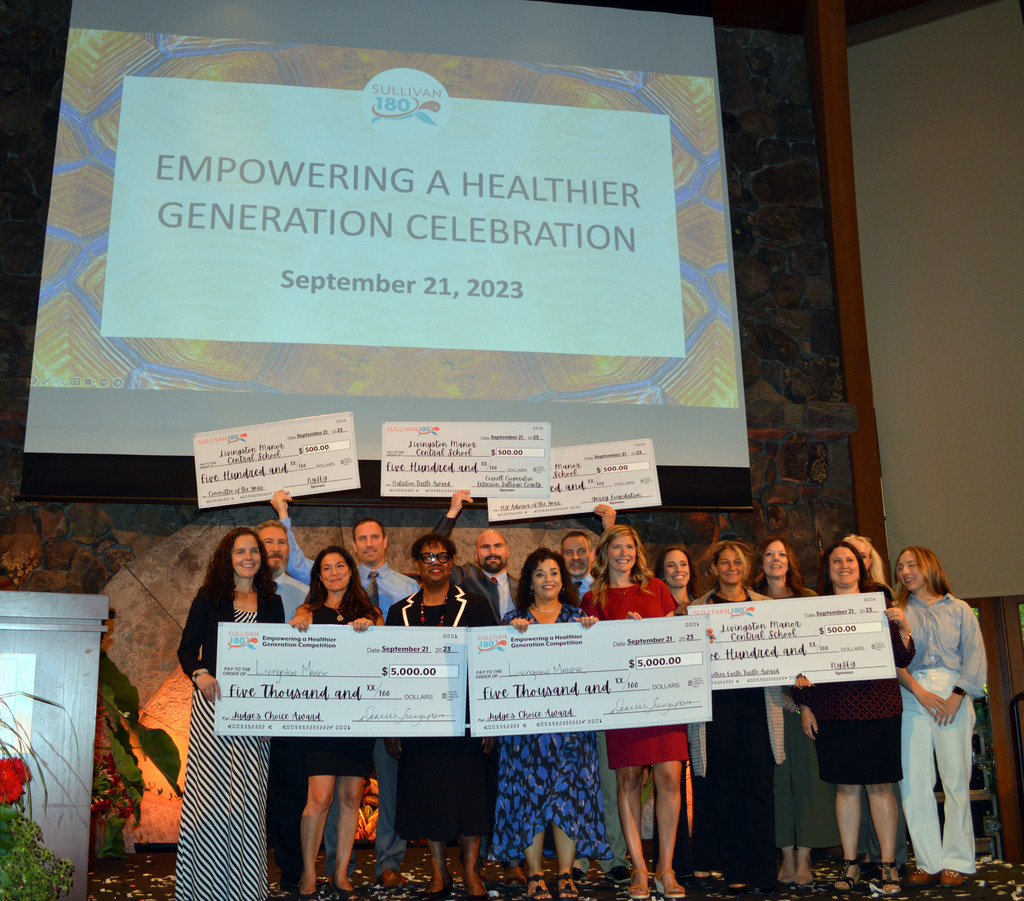 Livingston Manor Central School had the honor of hosting the panel of Sullivan 180 judges for their Empowering a Healthier Generation Program on Sept. 21. Livingston Manor is in the running for $75,000 and $50,000 grants from Sullivan 180 The panel of judges are Lori Rivenburgh of the Town of Wallkill Boys and Girls Club, Shayna Russo of Cornell Cooperative Extension SNAP-Ed Program and Pat Claiborne, Retired Executive Director for Cornell Cooperative Extension Orange County. Also on site were several representatives from Sullivan 180. The award winners will be announced at an event this evening, Sept. 21.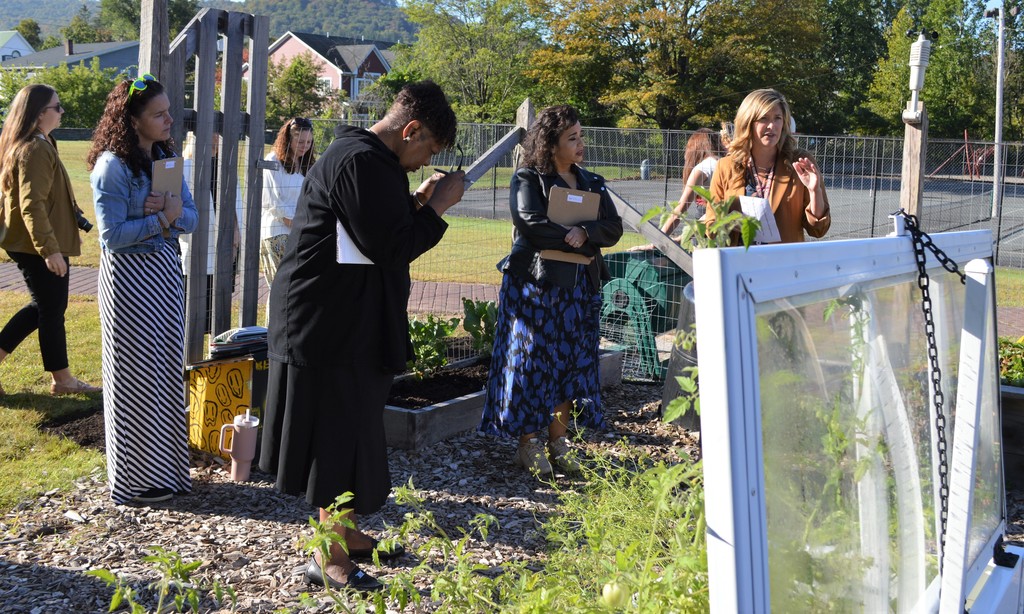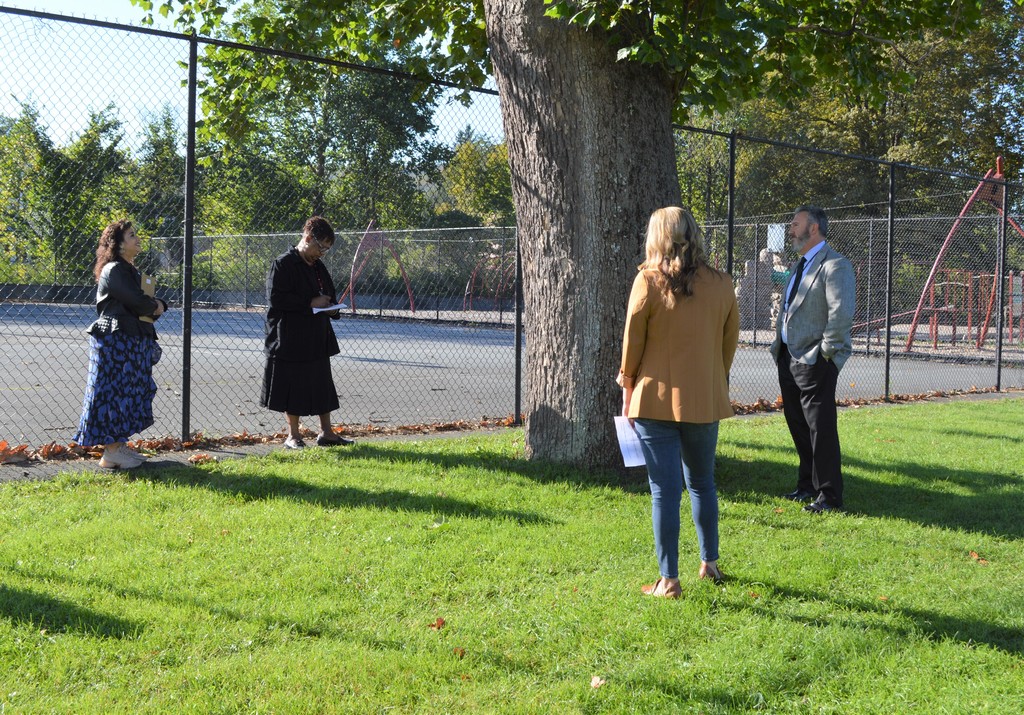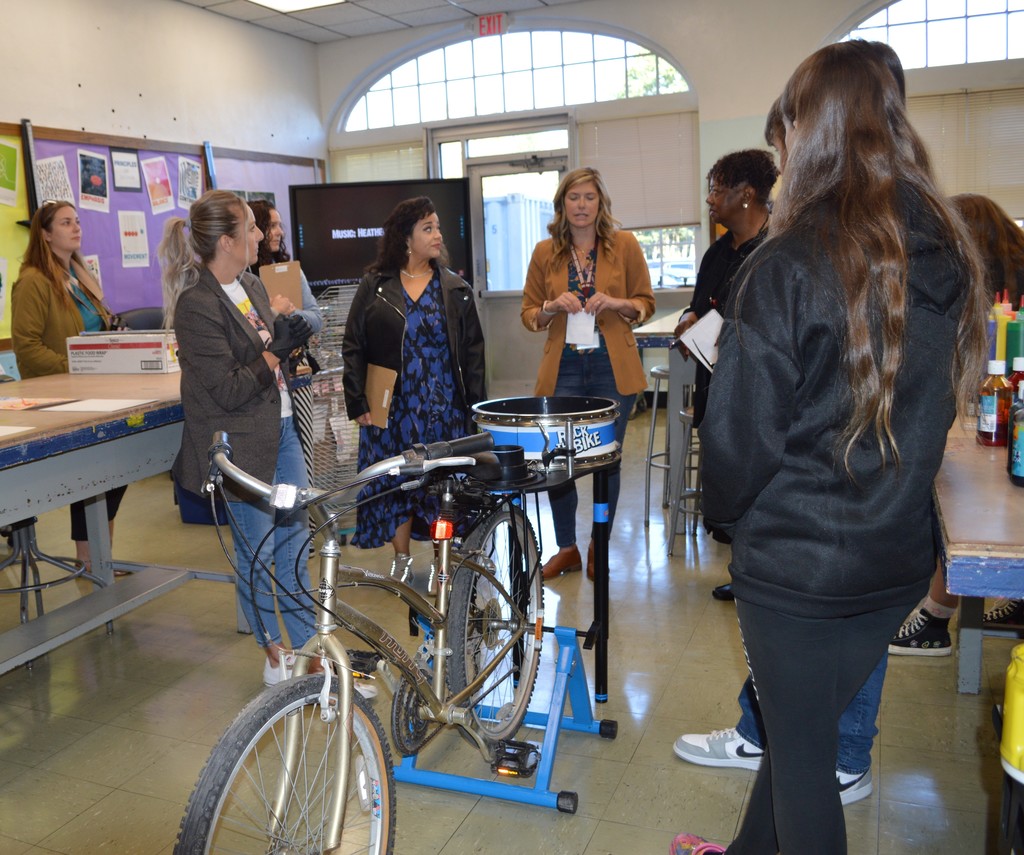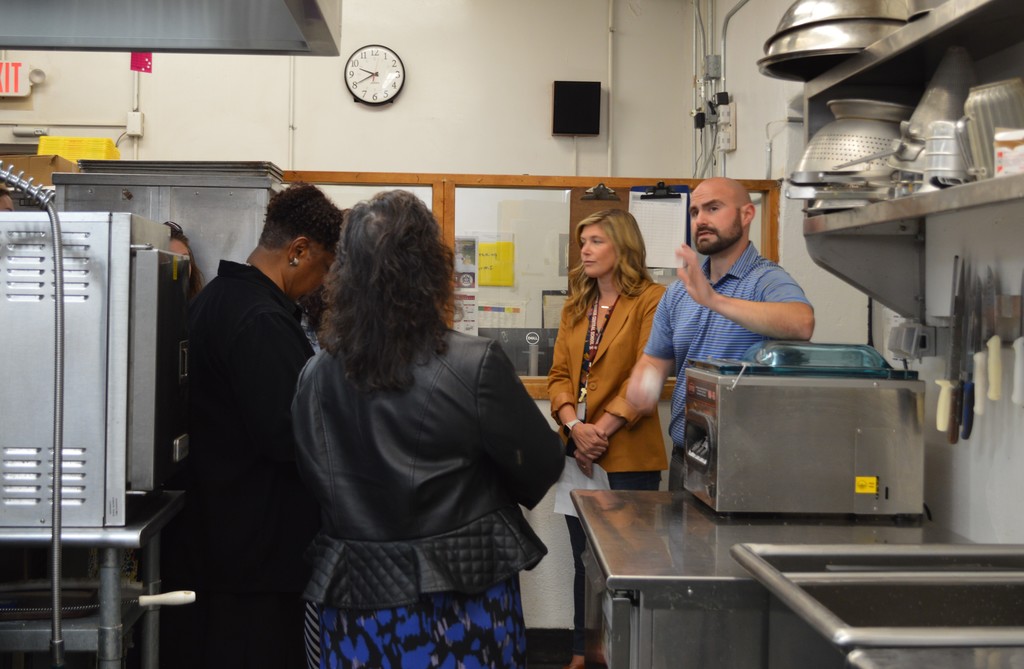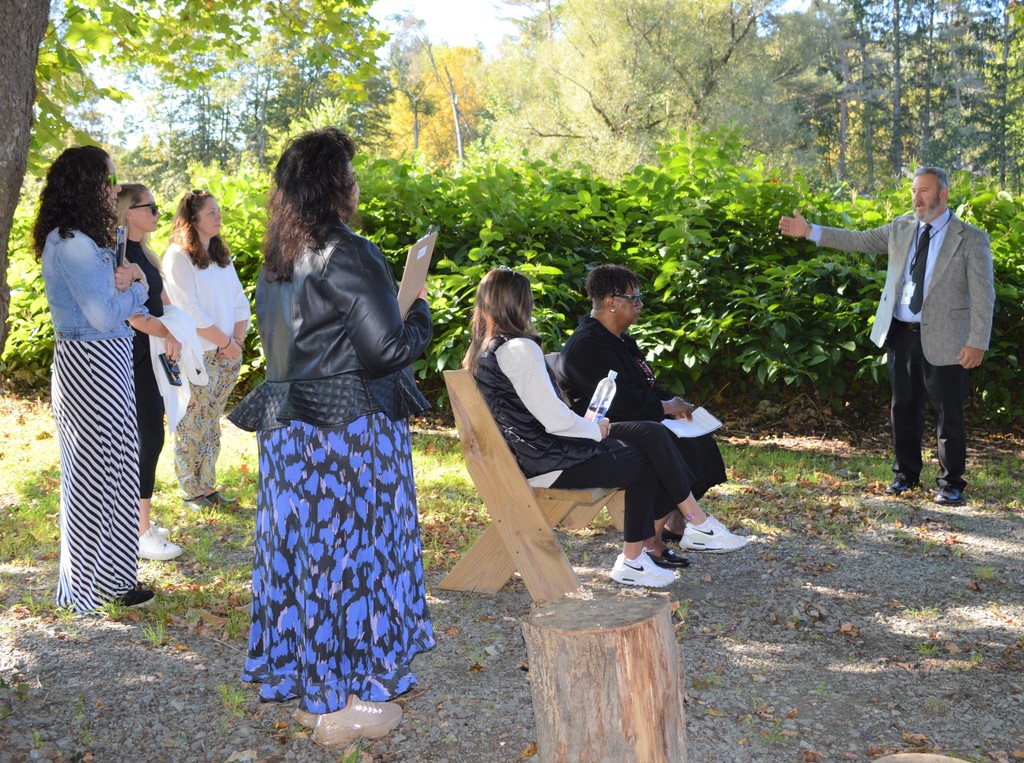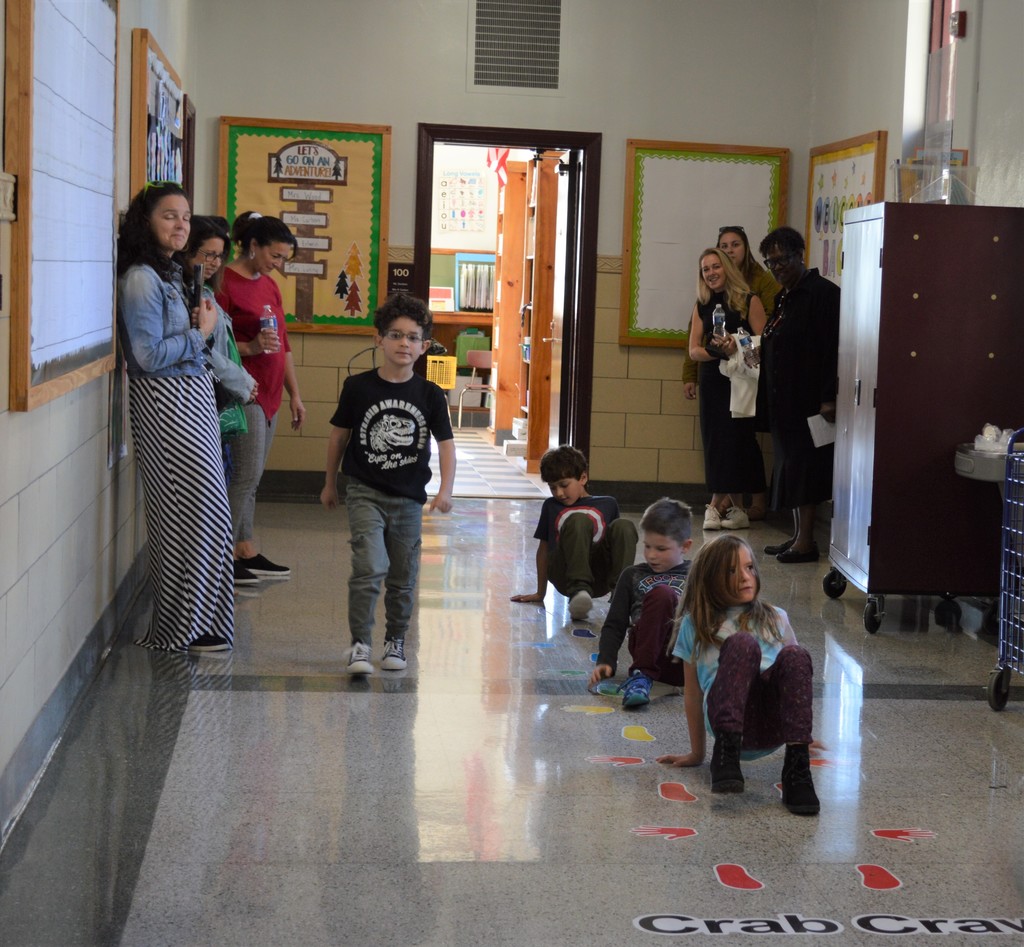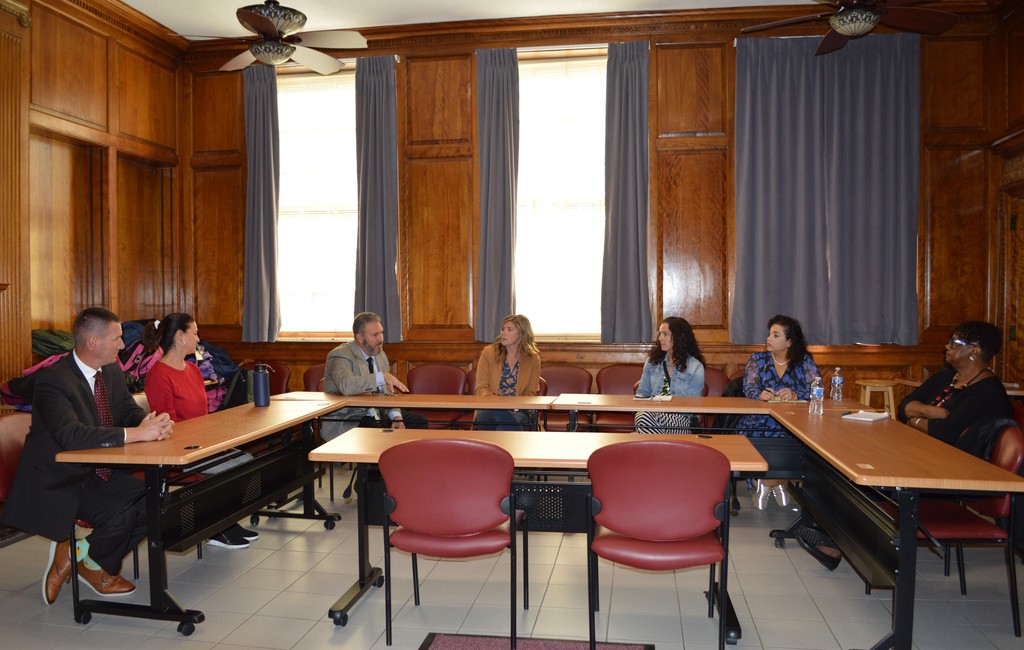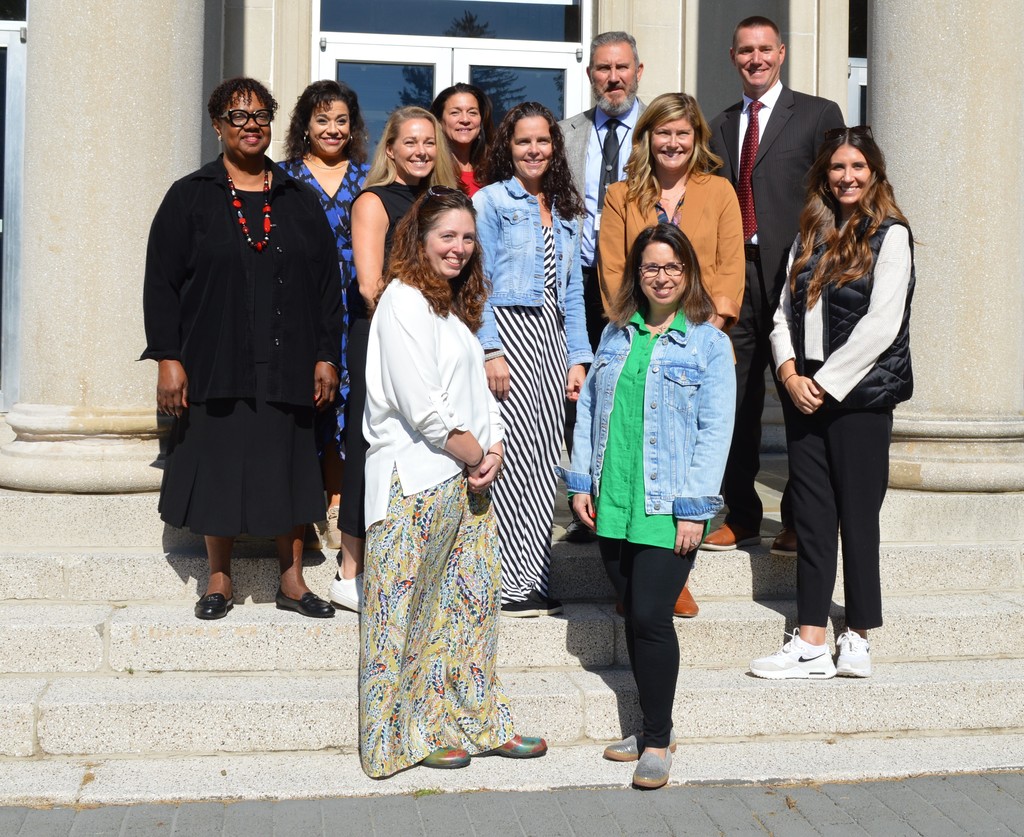 The Catskill Cardinals basketball team will hold a series of basketball clinics at Livingston Manor Central School in October. All Roscoe and Livingston Manor students in first through eighth grades, are welcome to the free clinics, which will be held from 9 to 11 a.m. Saturdays, Oct. 7, 21 and 28. Forms have been sent home with students. They are also available at
https://tinyurl.com/3yr34ypu
. For more information, email
david.eggleton@lmcs.us
or call 845-439-4400, ext. 2417. The clinics are sponsored by the Community Foundation of Orange and Sullivan, The Rotary Club of Liberty, the Lazare & Charlotte Kaplan Foundation and CD Trips.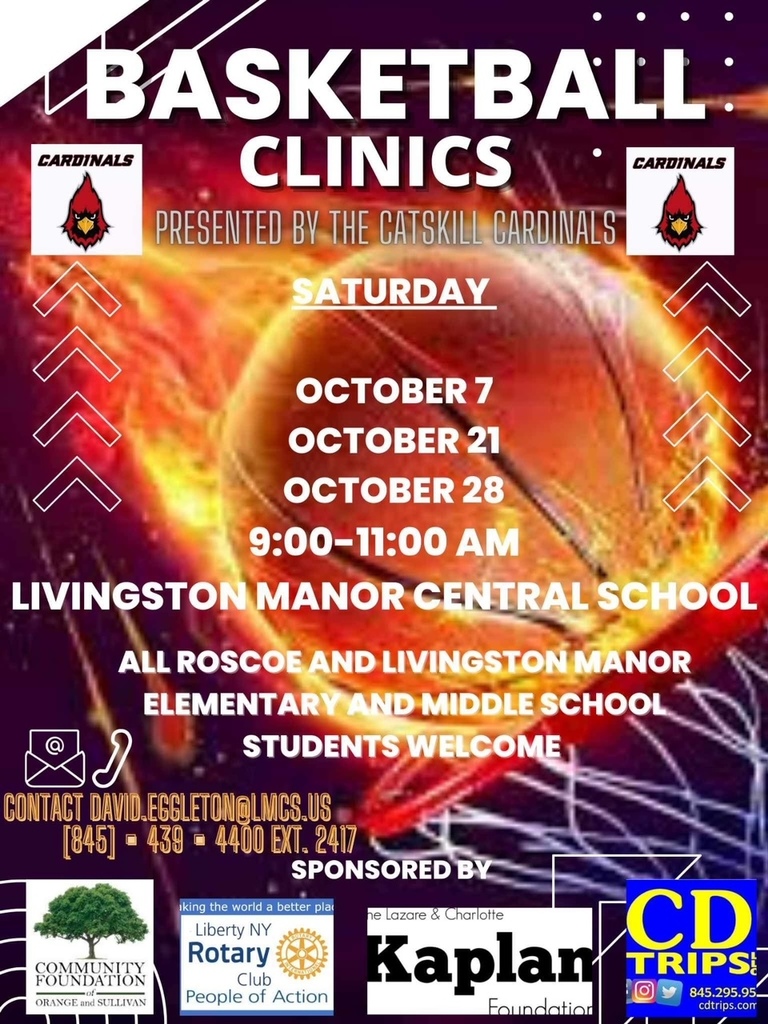 Off to a great start! Livingston Manor Central School hosted its first ever volleyball match on Tuesday, Sept. 20. The Livingston Manor/Roscoe girls modified team took on Liberty, beating the more-established team in four of six matches.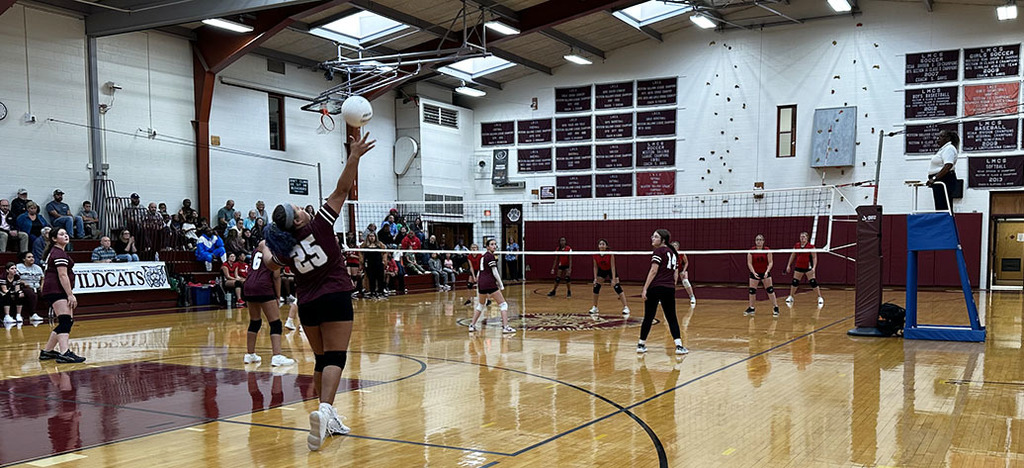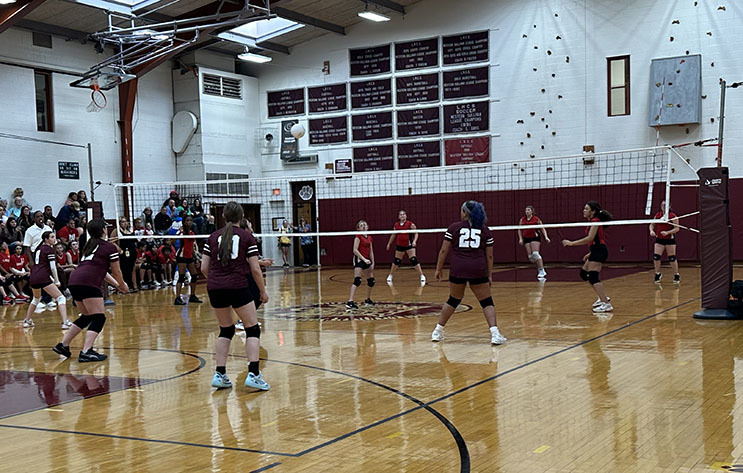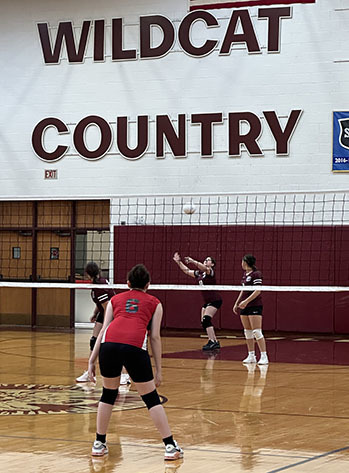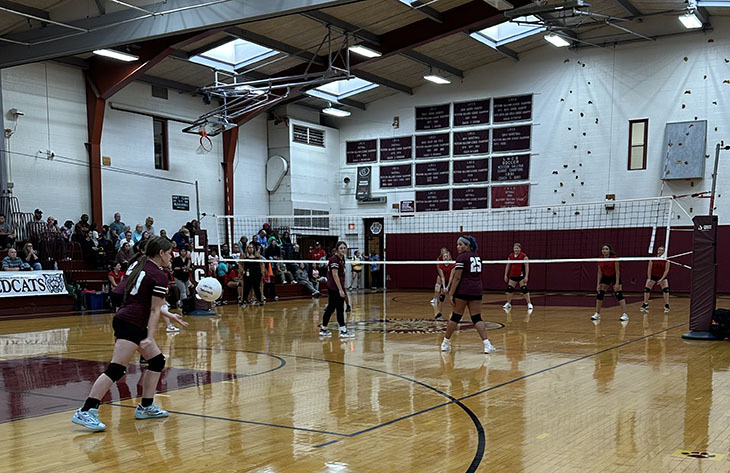 Fifth graders in Ms. Williams' class completed their first experiment for the year. They followed the scientific method to get a Skittles rainbow.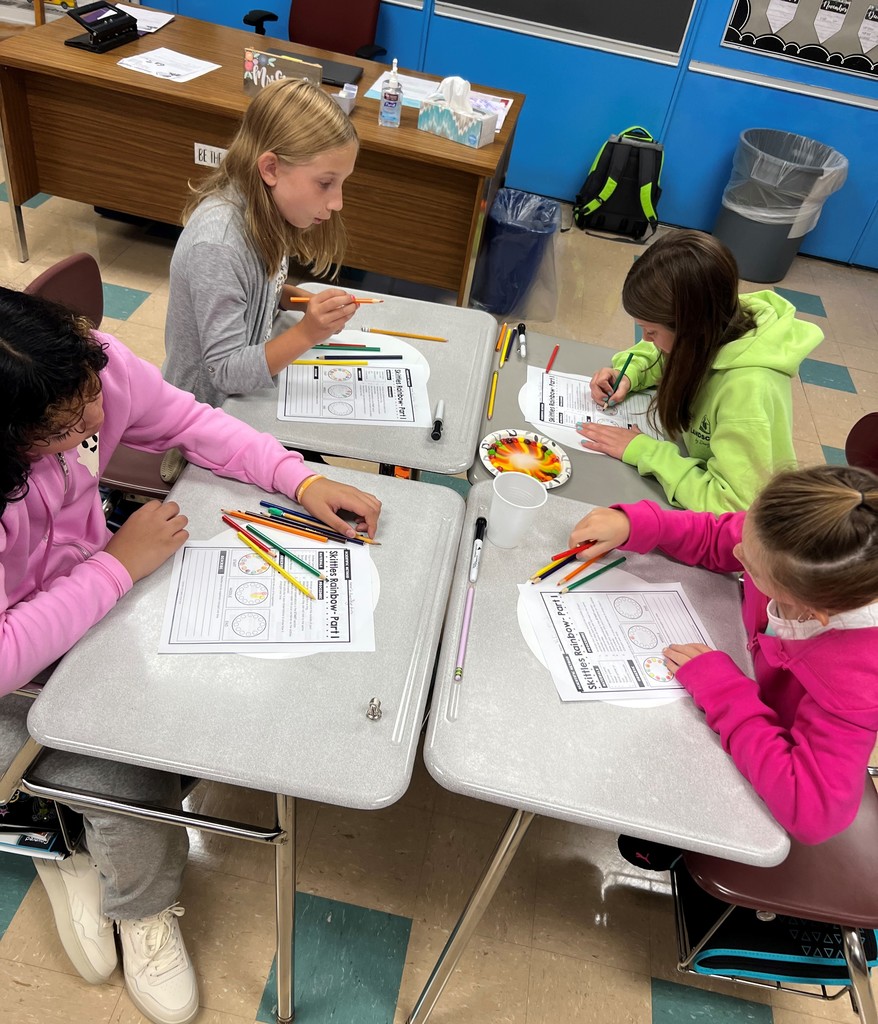 What a great evening for a Back to School Kick Off celebration. Thank you to all of the families and community members who showed up and staff and community organizations who helped show off all the great things happening in Livingston Manor. See more photos and a video on our Facebook page.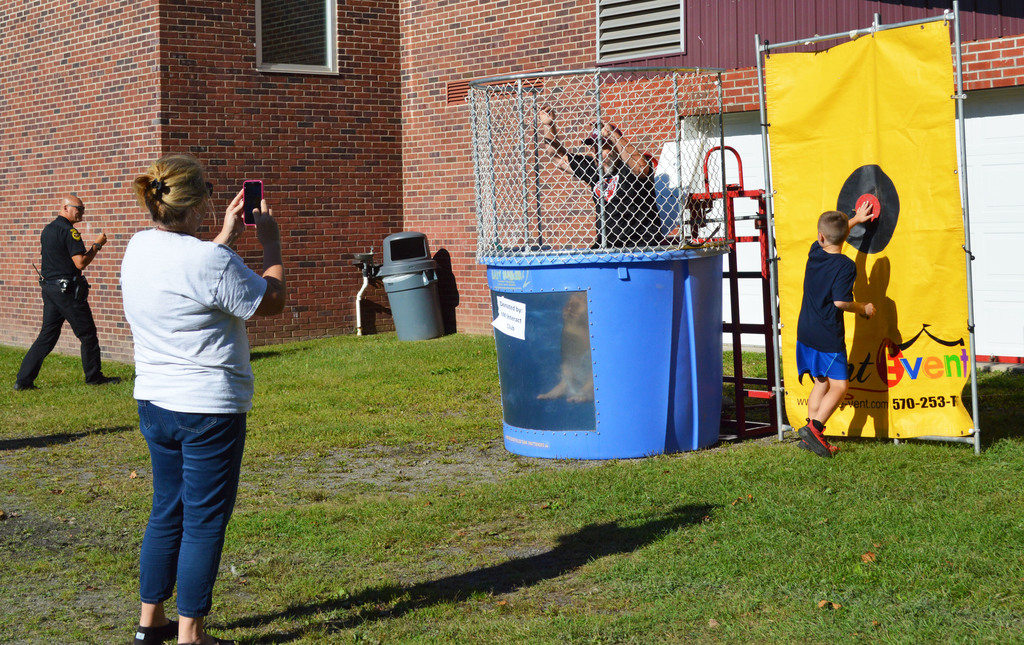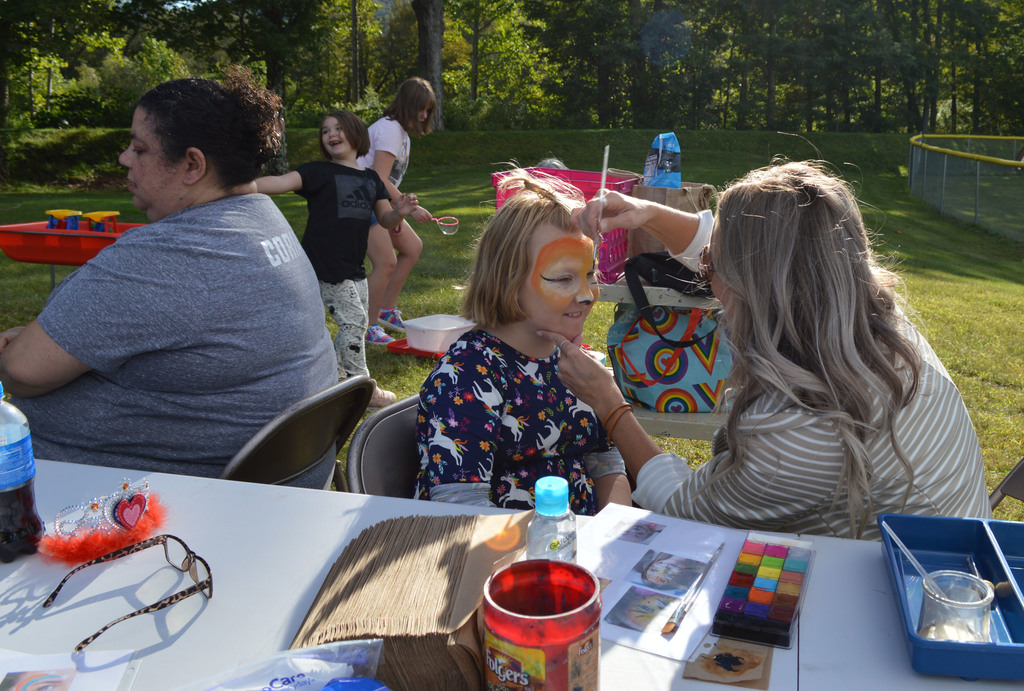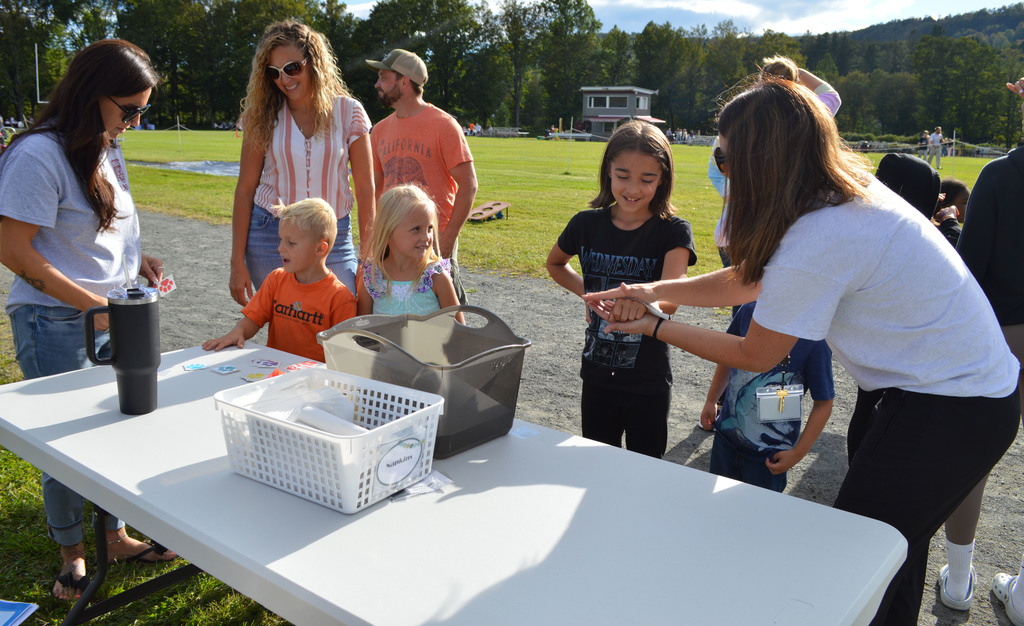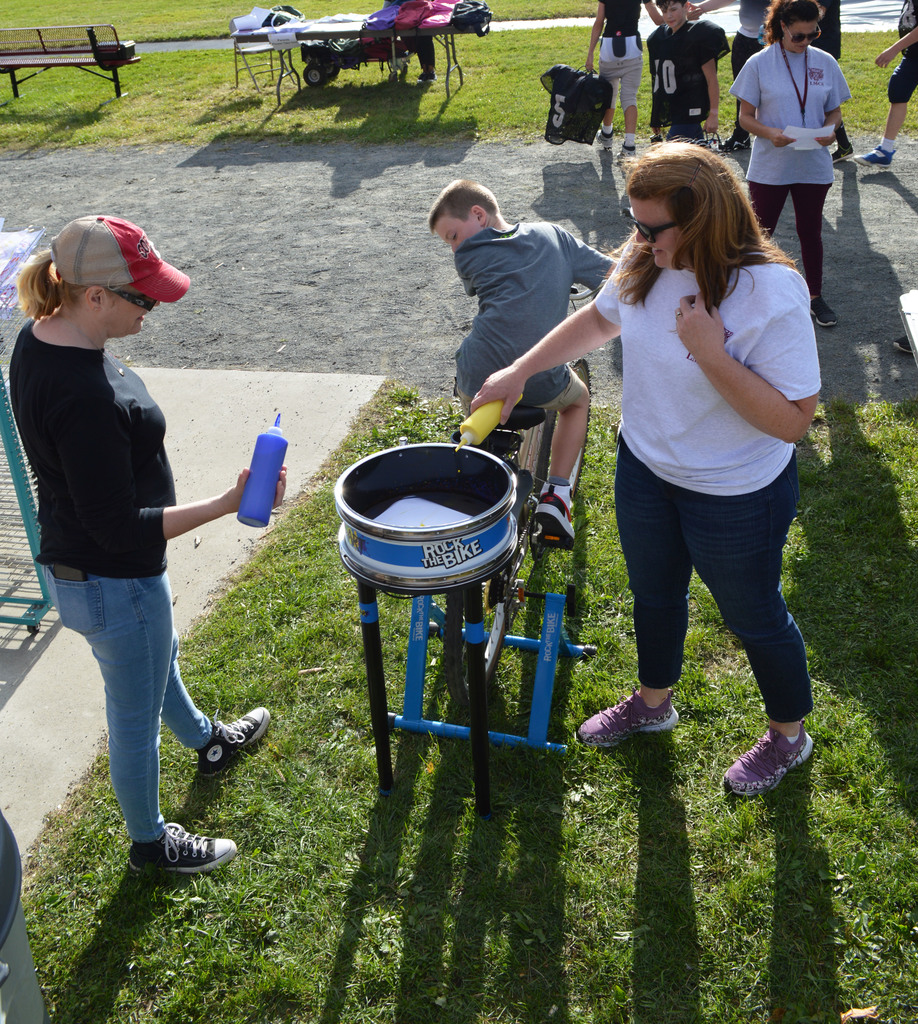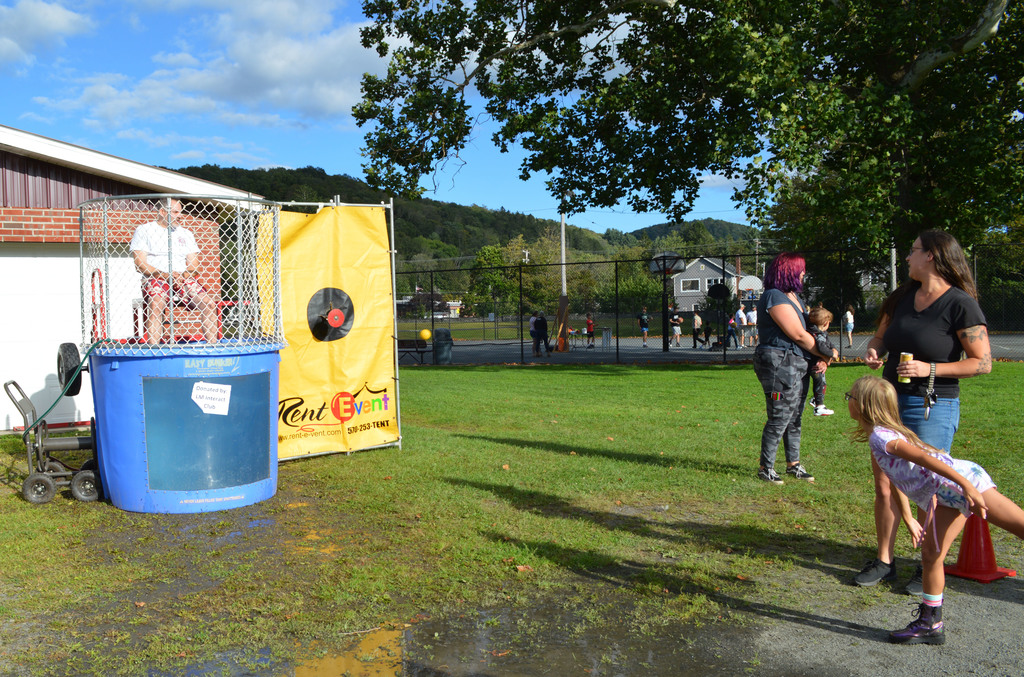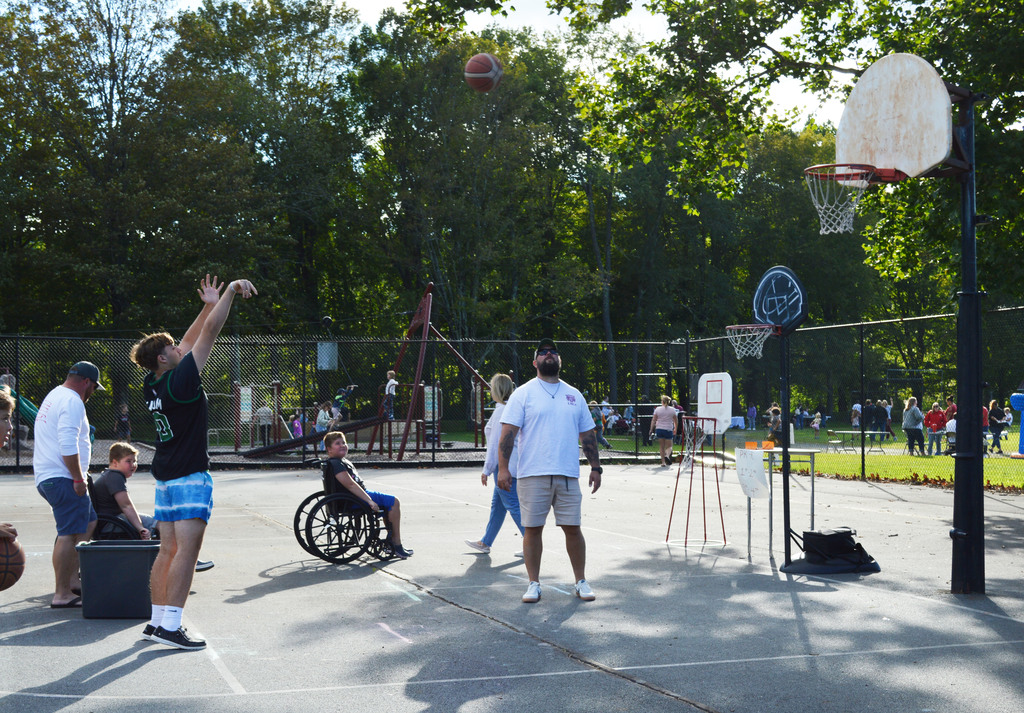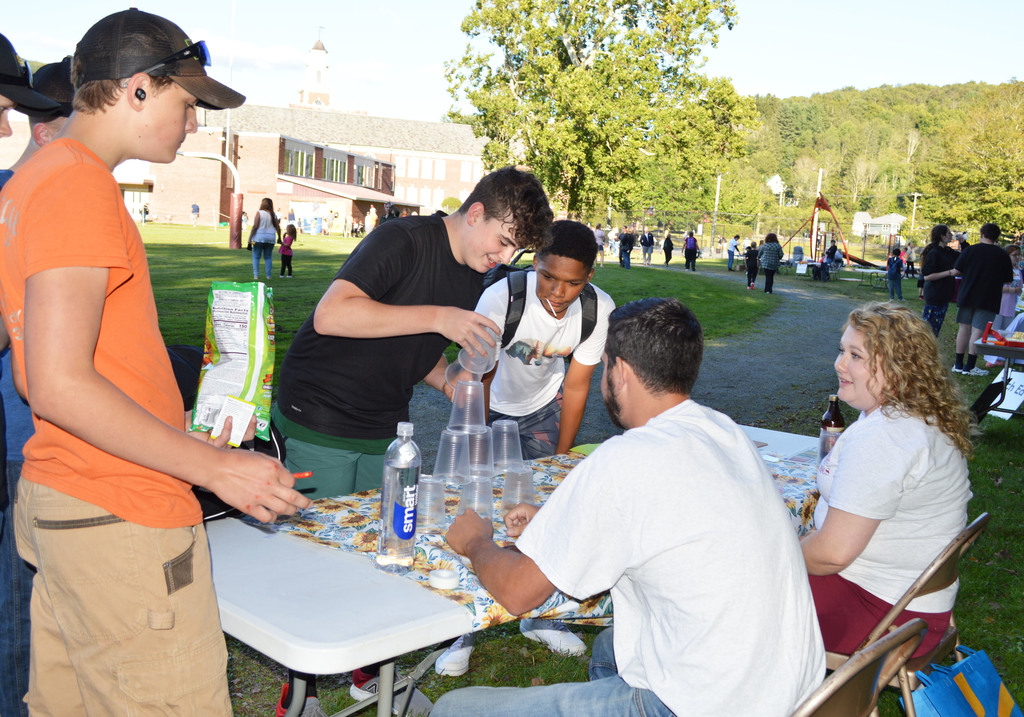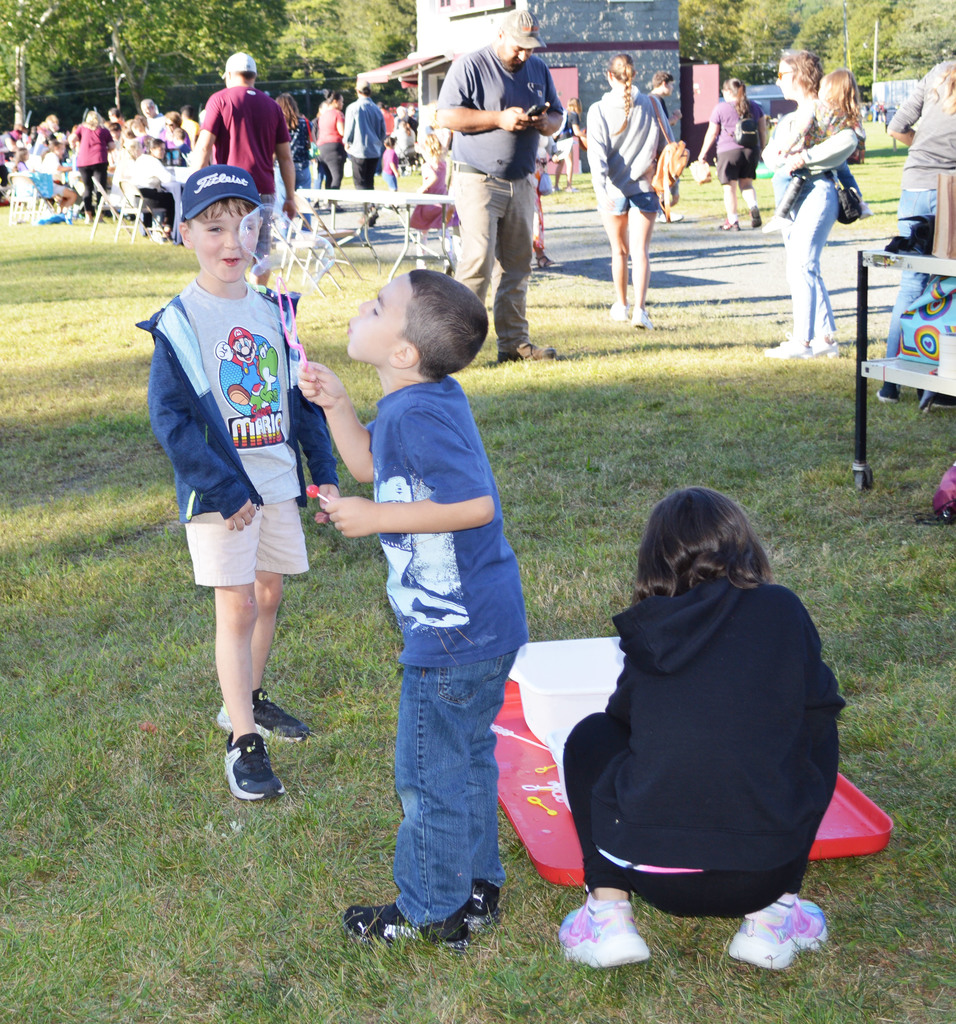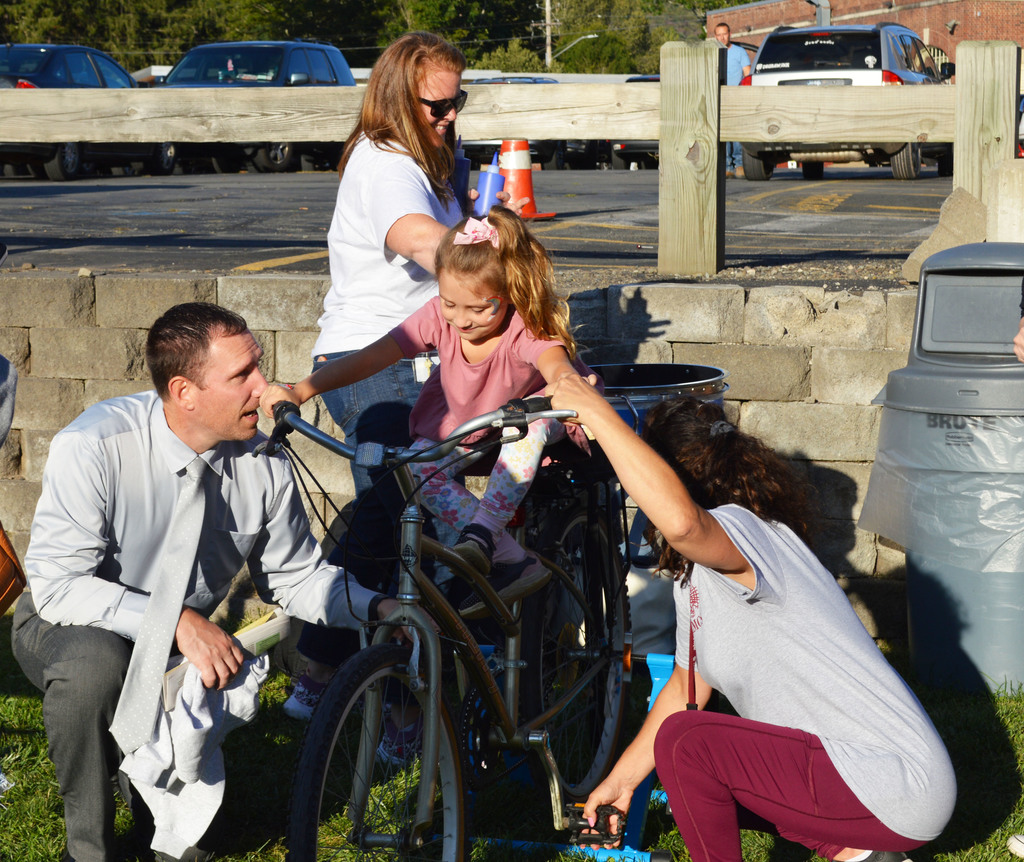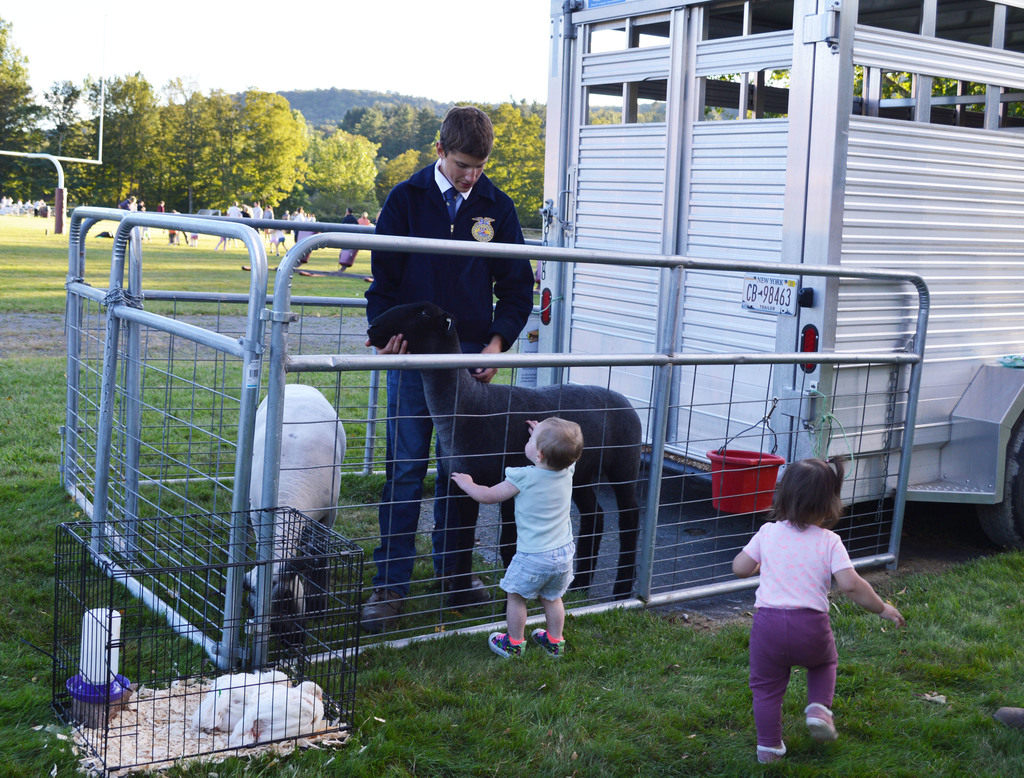 The LMCS Interact Club will host the Livingston Manor Community Blood Drive on Thursday, Sept. 28. The American Red Cross event will be held from 2 to 6:$0 p.m. in the new gym of the school at 19 School St. in Livingston Manor. All blood types are needed.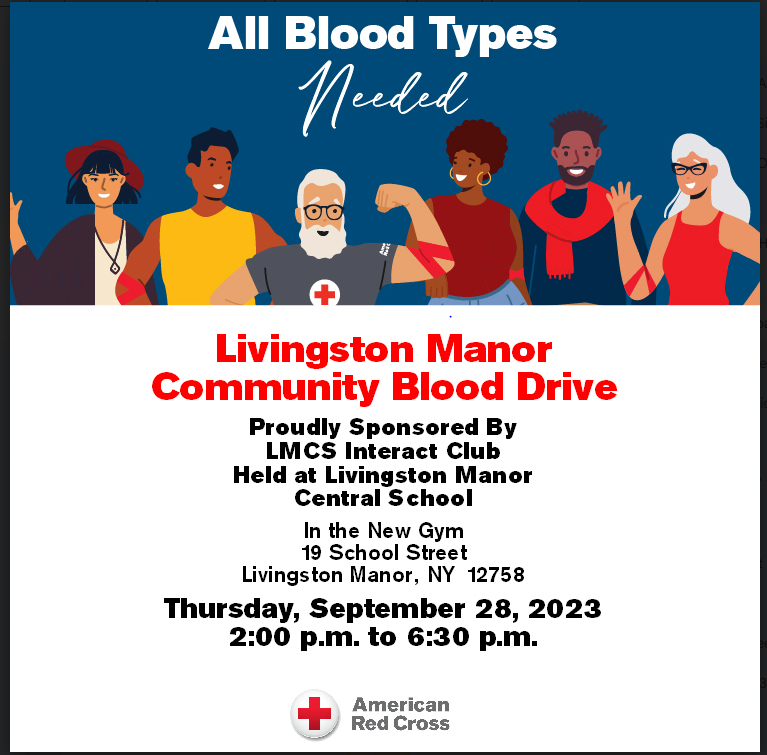 Our students have been busy outdoors this week. The Plant Science classes picked carrots, tomatoes, beans and the last cucumber from the garden for the cafeteria lunches. They even planted some fall lettuce and beets. Some FFA students helped after school to finish the blueberry bushes area. Intro to Ag Science worked on weeding and edging the landscape beds in the front of the school.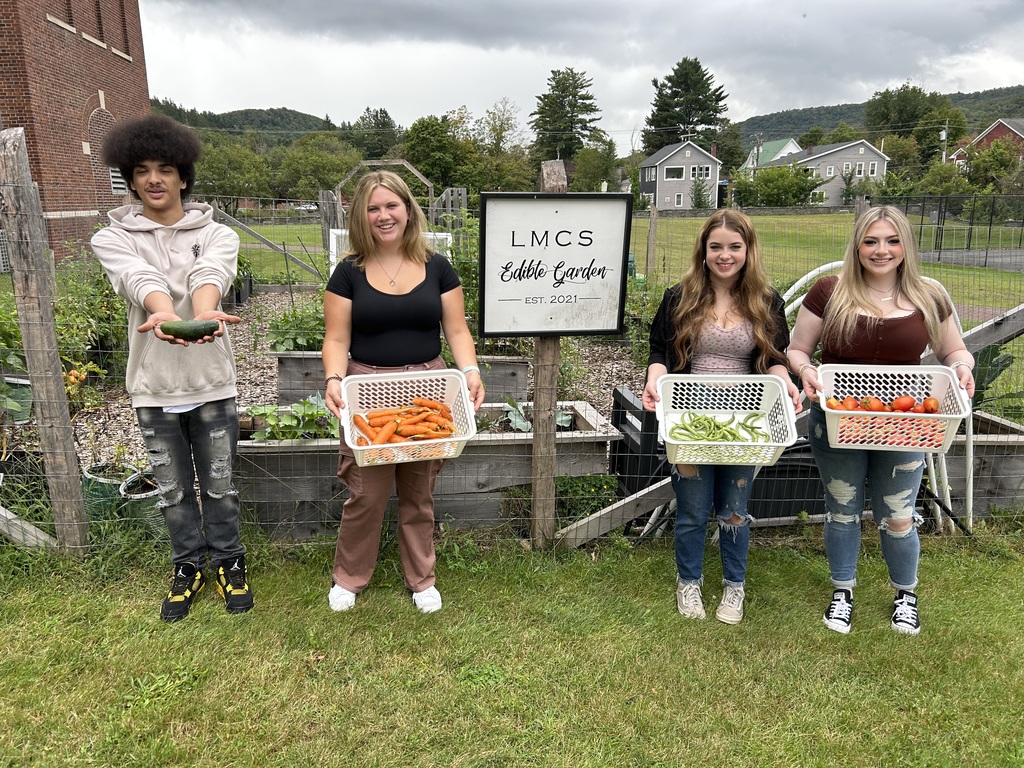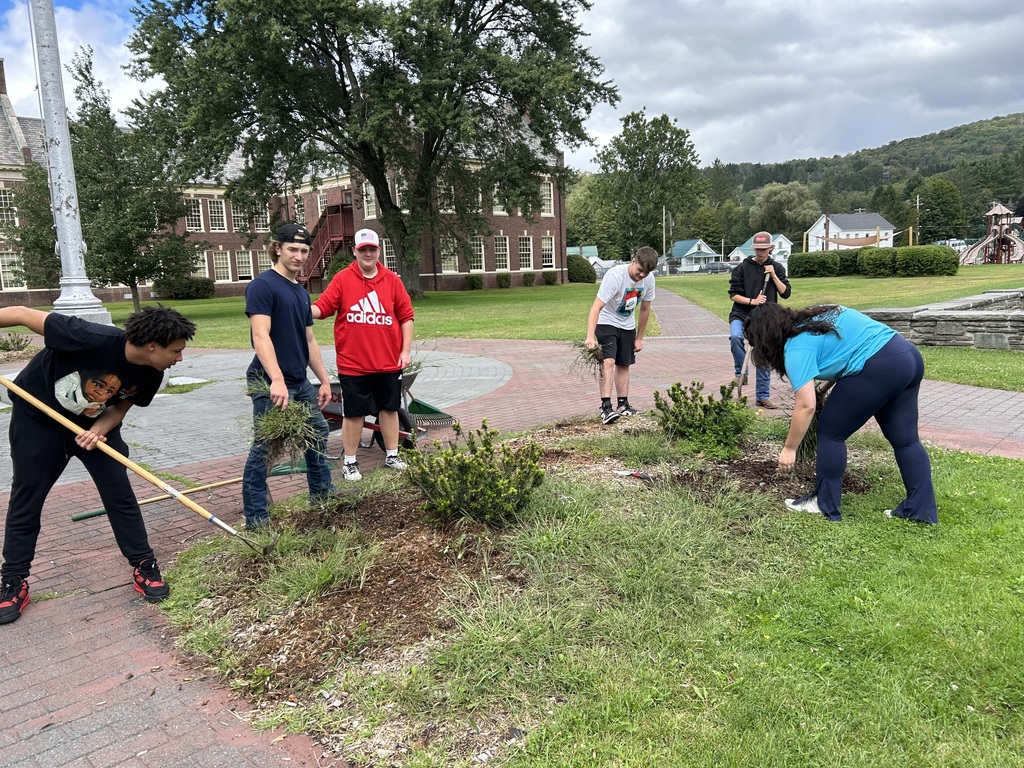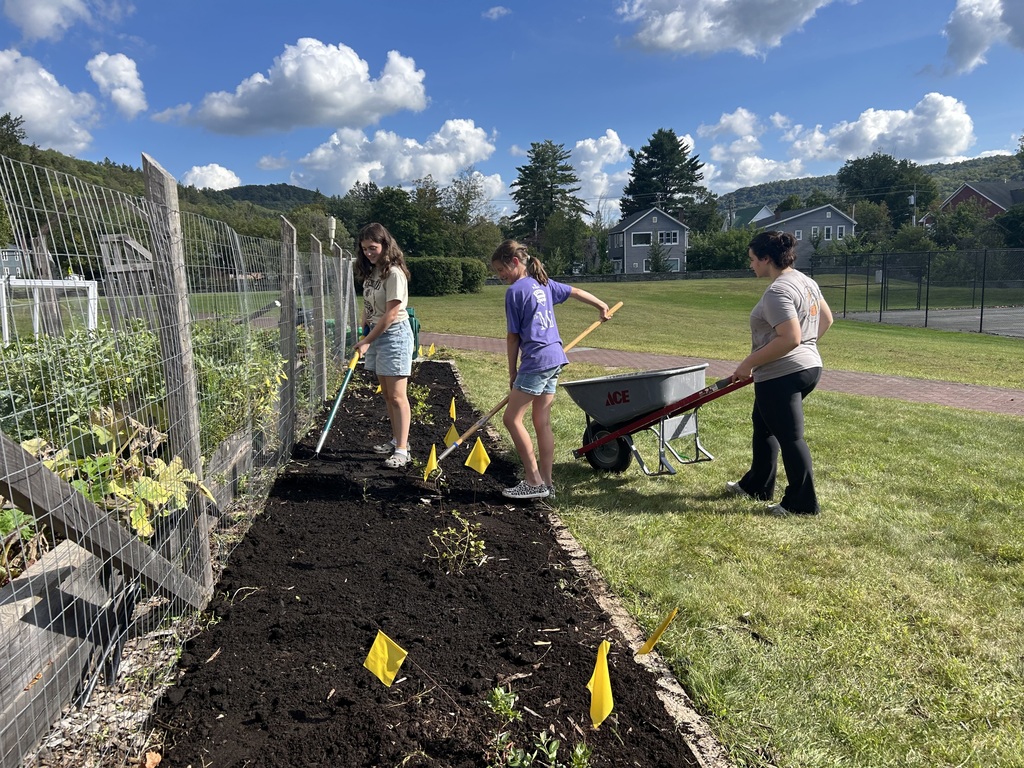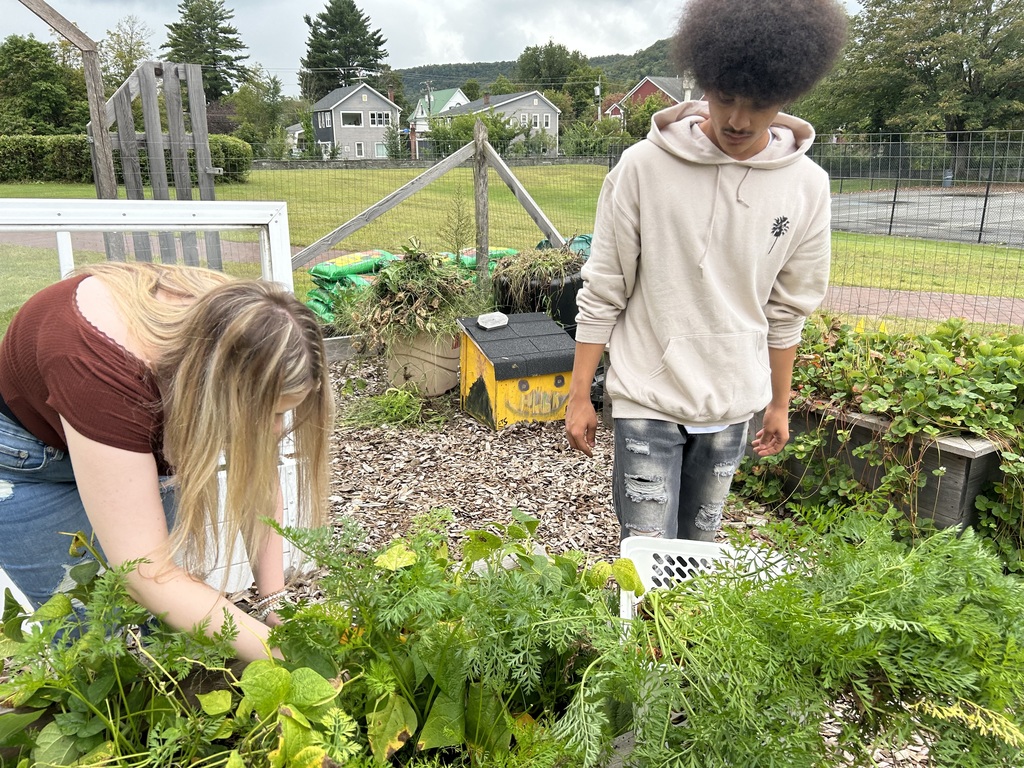 Hello Livingston Manor Families! Come kick off the new school year with a fun-filled event for the students, families, and the whole LMCS Community on Thursday, September 14th from 4:30 p.m. to 6:30 p.m.! You will have the opportunity to meet our staff, play some fun games, participate in a variety of activities, and dunk some LMCS staff members in the dunk tank. Community partners and other agencies will be here for you to visit. Food and beverages will be available for you to purchase from the Class of 2025. We look forward to seeing all of you tomorrow, Thursday, September 14th from 4:30 p.m. to 6:30 p.m. Thank you again for your continued support of your children and our school. We couldn't do it without you!

Ms. Nichol's third-graders started off the year by sampling the book tasting menu —where books are delicious. They sampled book genres and rated interest on a scale of 1 to 10. They then chose a "just right" (not too easy, not too hard) book.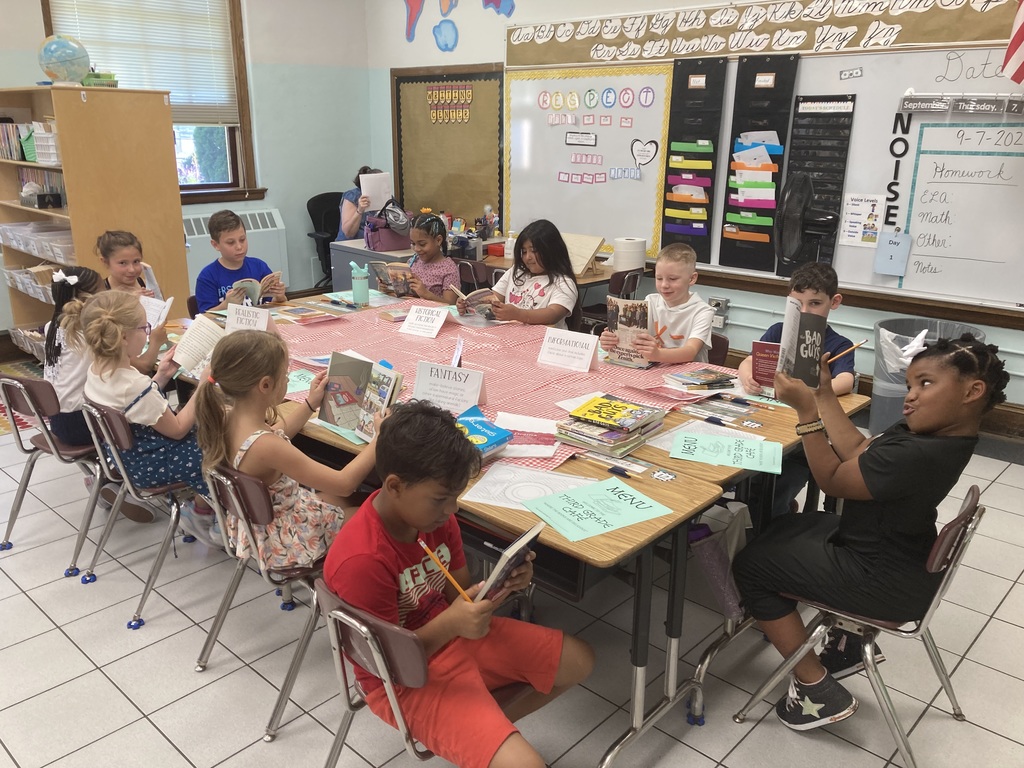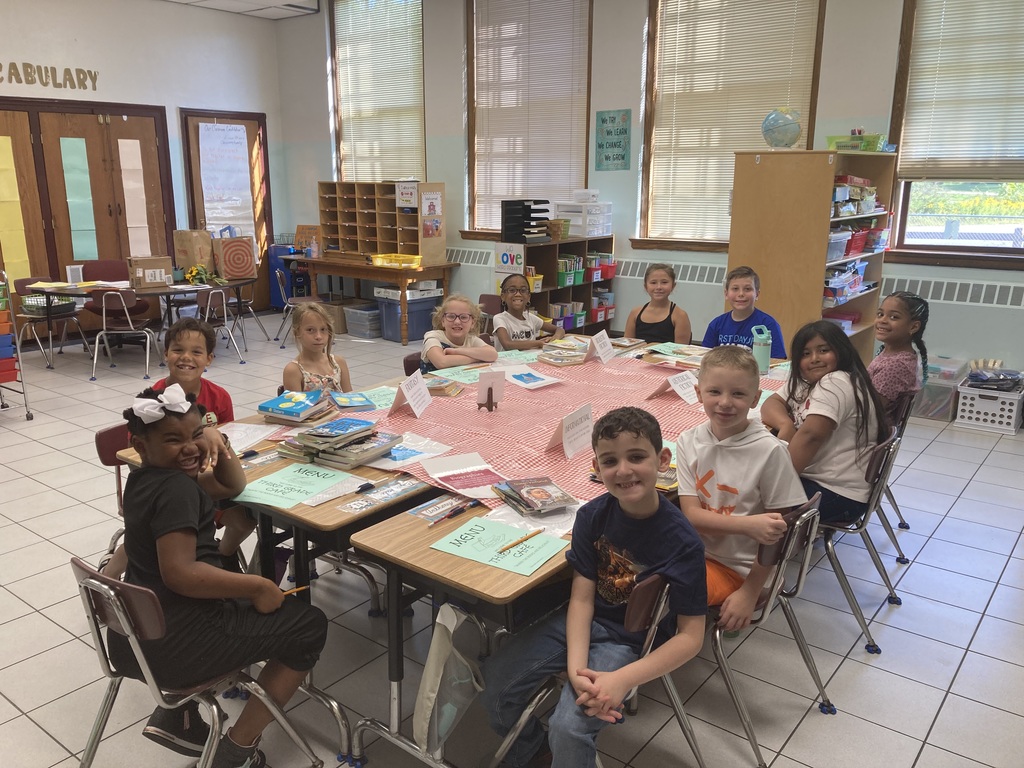 The Livingston Manor Central School Youth Ambassadors will host a Career Day at the school in November, and are looking for presenters. THe Career Day, with a theme of "Passport to Success" will give students the opportunity to explore potential career options in a fair-style setup. Those who wish to be a presenter is asked to RSVP by Sept. 15 to
jillian.hoag@lmcs.us
,
susan.norton@lmcs.us
or 845-439-4400. The event is scheduled for Tuesday, Nov. 21, with a rain date of Monday, Nov. 27.