Livingston Manor High School recently earned top honors in the Schoolyard Sugaring Maple Contest and placed three photos in the related photography exhibit.

A panel of expert maple and art judges evaluated schools participating in Cornell Cooperative Extension's New York Agriculture in the Classroom HQ program in May.
Livingston Manor, which partnered with Red Bud Maple, tied for the top producer in the high school division.
Two students and a teacher were selected for the photography exhibit: Mikayla Rodriquez' photo of a hydrometer measuring sugar density; Frances Ball's photo of Mrs. Freidenstine demonstrating how to "tap" the tap into the tree after drilling the hole for the tap; and teacher Jessica Freidenstine's photo of maple syrup samples in a windowsill in the Red Bud Maple sap house.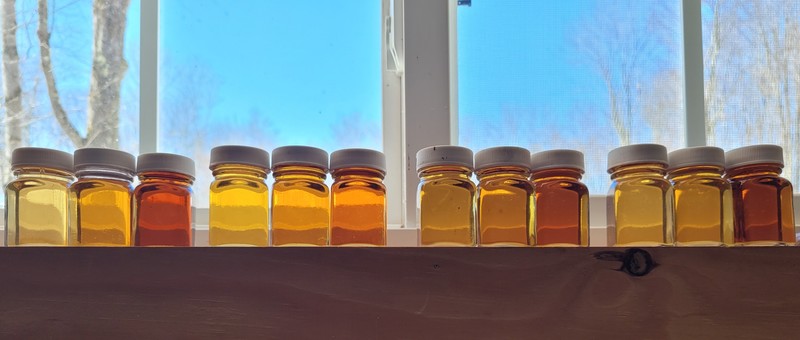 The exhibit will be on display through June 19 at View Arts in Old Forge.