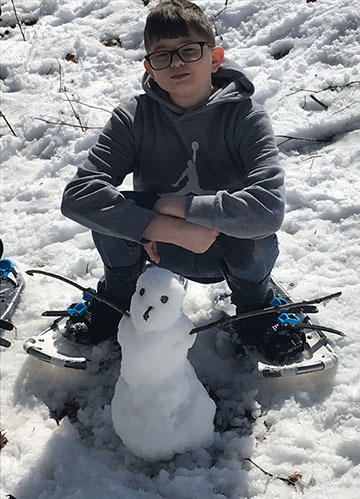 One school in Sullivan County will be awarded a $75,000 grant through Sullivan 180's Empowering a Healthier Generation competition, and another will receive a $50,000 grant.
It is possible Livingston Manor students could be the beneficiary of both.
Livingston Manor Elementary School and Livingston Manor Middle/High School are two of the five competing for the prizes.
"Having two of the five entries in this competition is a testament to the dedication our district has shown to helping our students, staff and school community live healthier lives," Superintendent John P. Evans said.
Those efforts are led by Healthier Generation advisors Calley Erlwein at the Middle School/High School and Rene Carlson at the Elementary School.
Empowering a Healthier Generation
"Sullivan 180 has played a crucial role in the success of our wellness initiatives at LMCS," Erlwein said. "Thanks to Sullivan 180, and other organizations, we have a thriving edible garden, an outdoor classroom, indoor sensory hallways, outdoor movement stencils, two class sets of The Walking Classroom devices and two carts full of snowshoes for all ages to use. "They always have a presence at our monthly Wellness Meetings and are supportive and encouraging when taking on new challenges," she continued.
Empowering a Healthier Generation supports school districts in their efforts to promote healthy living through grants, staff support and technical assistance. During the 2022-2023 school year, Livingston Manor's schools and three others — Benjamin Cosor Elementary in Fallsburg, Cooke Elementary in Monticello and Sullivan West Elementary — were awarded Healthier Generation Competition Grants of $5,000 each.
"We typically get $2,000 grants for our schools, so we decided to go for the larger grant offering, which entered us in the competition," Erlwein said.
The initial competition grants
The two schools' larger grants were combined for three projects that benefit all students and the community.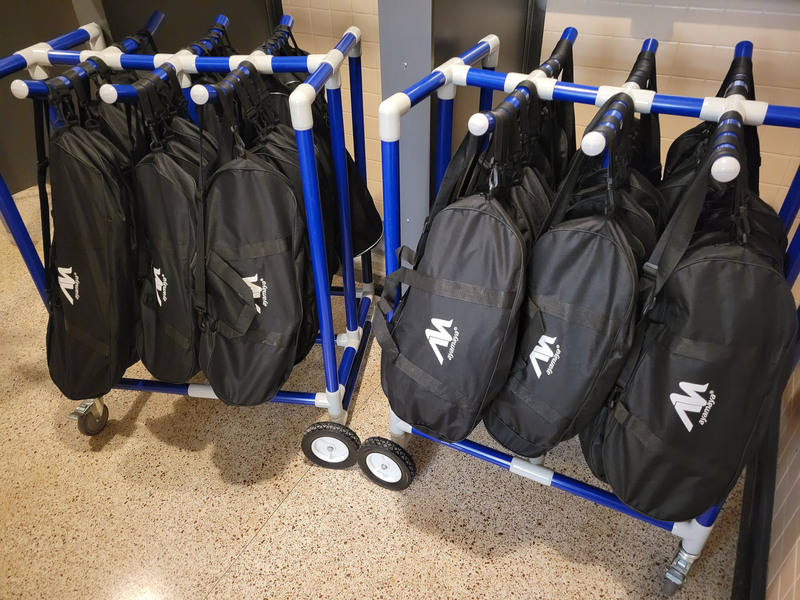 Sixty sets of snowshoes in various sizes were purchased. "We created a free staff rental program for the weekends, and our classes used them during PE, after-school enrichment and recess time," Erlwein said. "We plan to throw a Snowshoe Event this coming school year for the community."
"The Walking Classroom program is designed to get students moving while learning," Carlson said. Forty devices were purchased. "Students take a 20-minute walk as a class while listening to an assigned podcast on their WalkKit (audio player). Each podcast begins with a health literacy message and includes a character value woven throughout the lesson."
The grants were also used to paint yoga, strength moves and games on the outdoor blacktop spaces. "Mrs. Mall's art classes did all the painting and the stencils were graciously donated by Cornell Cooperative Extension, so our only cost was paint and supplies," Erlwein said.
Plans for the grants
Throughout the competition process, the Healthier Generation advisors had to write letters of intention on what they would do if they won the competition. "We actually budgeted for multiple items, which include developing a Nature Trail to our Outdoor Classroom, installing a Greenhouse, creating an Outdoor Adventure Program to be used at various grade levels and to purchase some equipment for our cafeteria so they can continue doing some amazing things with their Farm to School program," Erlwein said.
"We are very fortunate to live in an area filled with lakes, mountains, and hiking trails," Carlson added. " With the Outdoor Adventure Program, our hope is to create a program that would continue to build on itself by allowing students to take trips to local outdoor areas and learn to hike, kayak, pitch a tent, build a campfire, and have many other wilderness adventures."
Improvements to the school track are also in the Healthier Generations' advisors plans. "Years of use and weather have caused it to be less than optimal," Carlson said. "On rainy days there are areas that pool with water, and on hot days, one's shoes are filled with sandy gravel from walking on the track. In order for students, staff and community to get optimum use from the school track, at minimum, it needs drainage pipes added, and it needs to be leveled."
The competition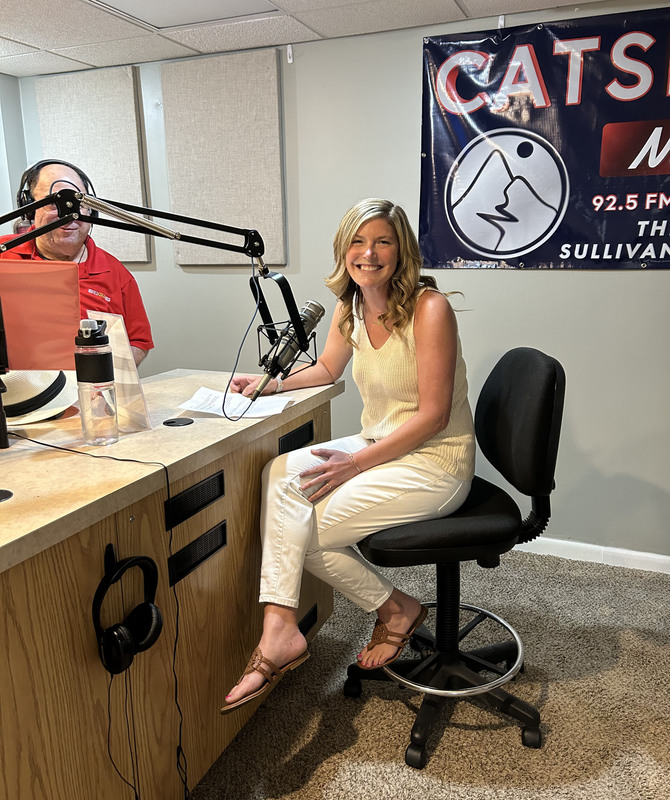 "It is pretty amazing that both Rene' and I are in the competition," Erlwein said. "It has been really nice to have a colleague to bounce ideas off of throughout this process."
The competition has been promoted through Livingston Manor's social media outlets and website, at the Wellness meetings, school newsletters and each school's recordings on local radio stations, as well as networking and word of mouth.
A panel of judges — Pat Claiborne of Orange County Progress; Lori Rivenburgh, executive director of the Town of Wallkill Boys & Girls Club; and Shayna Russo, project manager at SNAP-Ed Hudson Valley Region, will determine the winners. They will visited each school where they will be shown the efforts to promote health and wellness for the students and community of their school building.
The awards celebration
"We are honored to host this distinguished panel of judges and showcase some of the best school-based health & wellness work in our county," said Meaghan Mullally-Gorr, Director of Health & Wellness at Sullivan 180. "Sullivan County schools have so much to be proud of and we are looking forward to celebrating the culmination of their efforts at the Empowering a Healthier Generation Awards & Celebration."
The EGH competition awards and others will be presented at the celebration at 4 p.m. Thursday Sept. 21, at Bethel Woods
"Even though Rene' and I are the HG Advisors for LMCS, we couldn't do any of this without the support of our administration, Wellness Team, colleagues, students, parents and community," Erlwin said. "So, thank you."